AudioControl to unveil host of new products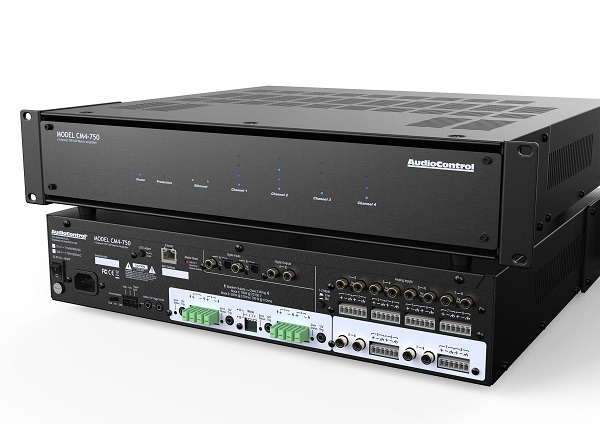 Audio solutions company AudioControl will unveil three new products for the residential, commercial and automotive markets at InfoComm 2019 next month in Florida.
The company will showcase its line-up of three 70V amplifiers, the brand new Avalon G4, and the new DM-RTA.
The CM Series of amplifiers will offer three models – a four, two and three-channel version, delivering 750W in 70/100V mode, 500W at 8Ω (stereo or mono output) and 750W at 2Ω or 4Ω and 1,500W bridged into either a 70/100V and 8Ω or 4Ω load.
Offering eight analogue inputs, it gives integrators configuration flexibility to adapt to any system architecture. Sound can be tailored to suit any environment through an IP web-based browser or app.
The Avalon G4 is a four-channel, three-channel or two-channel amplifier using rear panel controls, enabling commercial AV integrators and theatre designers to use it for applications in cinema, dedicated music systems, distributed audio and upgraded sound for TVs, kiosks and more.
It features independent channel level controls, remote power and control triggers, audiophile-grade five-way binding posts and can be ordered for 110V or 220V operation.
Finally, the DM-RTA provides room calibration through analysis software designed to provide integrators with the features of a fully functioning oscilloscope, voltage meter, real time audio analyser, SPL meter and polarity checker, allowing them to overcome acoustic challenges and calibrate each system for best performance.
Lightweight and powered by a five-hour rechargeable battery, it can be deployed anywhere and boasts a large selection of input and output formats.
Made in the US, AudioControl is distributed in Australia by Synergy Audio.