Atlona shipping Velocity touch panel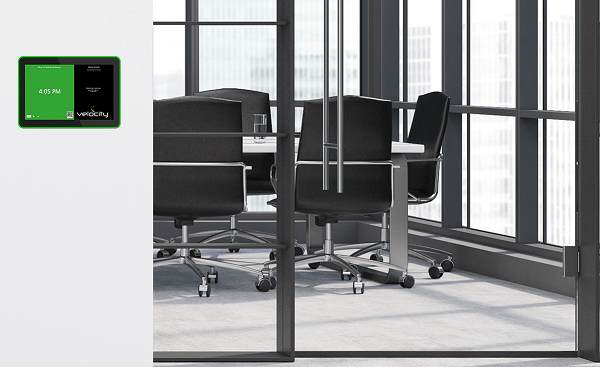 Atlona is now shipping the new AT-VTP-1000VL 10" Velocity System touch panel.
Ideal for AV control or room scheduling applications, it features bright LED lighting around the edge of the panel which provides a visual representation of room status in scheduling applications. The panel ships with a dual-purpose wall or glass mount kit, and the optional AT-VTP-VTM tabletop mounting kit is available for placement on a meeting table or lectern.
The unit is ideal for lobbies, hallways, or outside meeting spaces that require quick and easy visual means of displaying room availability. In terms of control, it is great for large meeting rooms, board rooms, lecture hall, or video wall locations where more complex control functionality is required.