Atlona releases new extender kit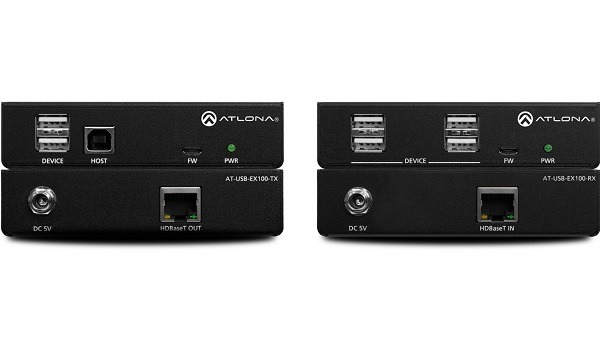 Atlona's extender kit, the AT-USB-EX100-KIT is the ideal solution for connecting USB components separated by distances not supported by traditional cabling.
With USB 2.0 extension up to 330 feet (100 meters), the USB-EX100-KIT enables routing of USB signals from devices such as laptops, cameras, microphones, and speakers located in different areas of the room.
Applications include:
Video Conferencing — The USB-EX100-KIT is ideal for soft codec and web-based conferencing applications, allowing a computer and speakerphone on a desk or meeting table to interface with a USB camera mounted across the room.
Interactive Displays and Projectors — The USB-EX100-KIT provides USB extension for touch-enabled displays and projectors, allowing remote control of a computer located at a meeting table, lectern, or desk.
Lecture Capture — The USB-EX100-KIT extends USB signals from a camera installed at the back of a classroom or lecture hall to the capture equipment located in the podium or rack.
ADVERTISEMENT

ADVERTISEMENT
ADVERTISEMENT

ADVERTISEMENT