ATEN, Olympus enhance videoscope efficiency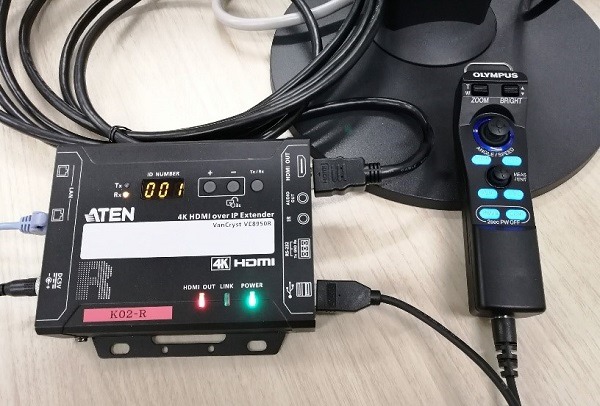 ATEN ANZ has partnered with Olympus Corporation, a Japanese manufacturer of optics and reprography equipment. It aims to integrate products from both parties to increase videoscope functionality for higher flexibility and safer, more efficient operations.
Olympus has recently developed the IPLEX GAir videoscope for use in pipe inspection applications in several industrial locations including petroleum and power plants.
Combining the Red Dot Design Award-winning ATEN VE8950 4K HDMI over IP Extender with the IPLEX GAir videoscope allows the latter to be remotely operated and transmit video up to 4K with very little delay or degradation up to 100m.
"Our VE8950 can be easily installed without complicated IP setup, even for those with little IT training, therefore reducing the hurdles for on-site installation," ATEN ANZ managing director Tim Hill says.
"What's more, ATEN's worldwide operations and domestic support ensure that support can be provided as timely as possible, so that's why this is the most suitable match for the IPLEX GAir videoscope."
The VE8950 provides long-range over-IP video transmission to send images from the industrial videoscope to remote operators.
ADVERTISEMENT

ADVERTISEMENT
ADVERTISEMENT

ADVERTISEMENT