Arlo Technologies launches new wire-free security camera system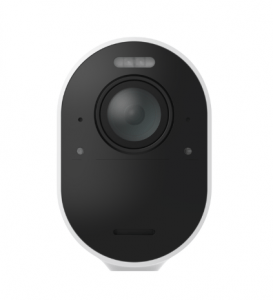 Arlo Technologies has unveiled its new flagship wire-free security camera system, Arlo Ultra.
Designed to provide the ultimate level of protection for the people and places that matter most, Arlo Ultra features 4K Ultra HD resolution with high dynamic range (HDR), colour night vision and advanced image processing, all in a sleek, compact design built for outdoor and indoor use.
Arlo Ultra also includes a one-year subscription to Arlo Smart Premier, giving users a more personalised, intelligent smart home security experience, powered by Arlo's sophisticated AI and computer vision technologies.
The new Arlo Ultra 4K HDR wire-free security camera system is slated to be available in Australia and New Zealand in the first quarter of 2019.
Featuring a new 4K image sensor with HDR image processing, Arlo Ultra is capable of capturing and outputting 4K video quality from the lens to the user.
Designed with dual-microphones, Arlo Ultra delivers two-way audio with advanced noise cancellation that can notably minimise background noise and accentuate foreground audio, such as voices.
"Our new flagship wire-free camera represents major advancements in video, audio, software, AI and computer vision capabilities. Arlo Ultra is a complete solution for users who desire the best possible protection for their home or business, as well as the most ideal experience for connecting remotely with loved ones for maximum peace of mind," says Arlo Technologies vice president and managing director Brad Little.
In addition, Arlo Ultra comes with the new, advanced Arlo SmartHub which connects to the user's router to provide extended Wi-Fi range to Arlo cameras, manages data traffic to and from the camera out to the user's cloud account and offers a more secure dedicated IOT network for the devices connected to the Arlo SmartHub. The Arlo SmartHub features a microSD Card for local storage of recorded clips from Arlo cameras.
To complete the solution, each Arlo Ultra system includes a one-year Arlo Smart Premier subscription to provide added peace of mind and convenience for Arlo Ultra owners.