Amina Technologies unveils its latest invisible speakers at ISE 2020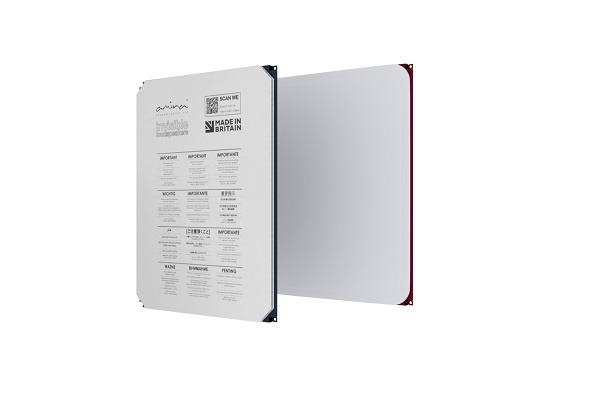 Amina Technologies, distributed by Canohm in Australia, has released its latest in invisible architectural loudspeakers in its EDGE and Mobius models. Both of these incorporate the company's newest Excelsior exciter which brings increased power handling and frequency response.
Designed to be completely concealed in walls, ceilings or millwork, the Amina loudspeakers radiate full-range 180×180 sound.
These new offerings are ideal for commercial or residential settings that want to maintain the décor of the room while maintaining its power in applications with acoustic challenges. Hard surfaces like glass walls or obstructions that may typically present issues sonically are countered by the spread-source nature of the technology.
The Excelsior exciter, new in the EDGE, delivers a smoother, low-frequency extension and increased power handling and offers a sensitivity of 90dB at 1W/m including finish. The Mobius speaker also uses the Excelsior technology and brings a 6dB boost to mid-range sensitivity over the former Excelsior model and has an increased smoothness and extension to high frequencies to above 30kHz.
The EDGE sound panels can work in a drywall, plasterboard or even retrofitted with the ability to paint over.
With a redesigned approach, EDGE is installed by simply replacing a small section of plasterboard attached only to the wall and not to the studwork itself. The speaker actually moves with the drywall when the studs or floor-joists flex and twist, assuring the home owner that their finish will not crack.
The Mobius is engineered to be integrated into a stud frame, solid walls or ceiling using the Amina cavity wall, solid wall blackbox or in the millwork. It can sit behind a range of materials including wet plaster skim (2mm), stucco, wood, leather, natural or man-made veneers and laminates. Once installed, Mobius is impervious to moisture and corrosive elements.
The speakers will be demonstrated at ISE 2020 this February.
ADVERTISEMENT

ADVERTISEMENT
ADVERTISEMENT

ADVERTISEMENT