Ametek ESP Showcases Large-Format UPS Solutions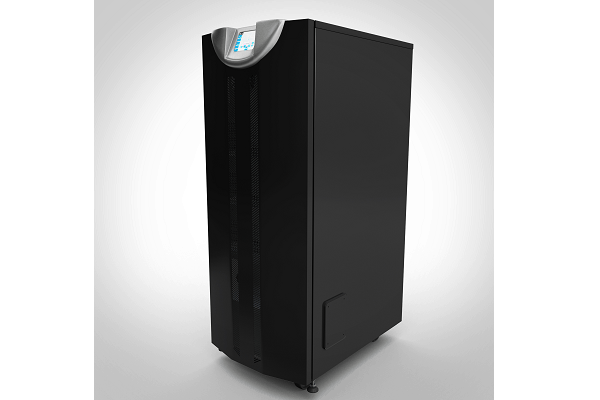 AMETEK Electronic Systems Protection (ESP) has showcased the most recent additions to the SurgeX line of uninterruptible power supply (UPS) systems, a suite of large-format UPS
products.
Available in three new sizes – 10,000 volt-amps (10kVA), 15,000 volt-amps (15kVA), 20,000 volt-amps (20kVA) – the SurgeX large-format UPS product line offers truly comprehensive protection and carry over for all mission critical systems. The large-format models feature online double-conversion technology in addition to an integrated isolation transformer. This helps to ensure that if power from the utility or generator is dirty, unstable or lost, connected systems will continue to receive isolated and regenerated power for system availability and peak performance.
Once installed, the units are always on and ready at a moment's notice to carry over until an alternative power source is engaged, safe shutdown is completed or a load shed is completed.
This happens by safely powering down high-consumption components and leaving only the critical systems online thereby expanding run time. Once the UPS system is engaged, information on the load, runtime, system health and other metrics is instantly available via IP, closures, and RS 232 supported methods.
To help dealers select the best SurgeX large-format UPS solution for their installation or project, AMETEK ESP has partnered with installers to verify load calculations and double check other
environmental factors to ensure the correct solution is installed. For installations that require the largest 20kVA model, SurgeX provides dealers with a complimentary white-glove service, which includes an on-site visit to discuss best practices and ensure the solution is wired and provisioned correctly.
On-site support for the 10kVA and 15kVA models is also available to dealers for an additional fee.