AiSPiRE to showcase ASTRO line at CEDIA 2022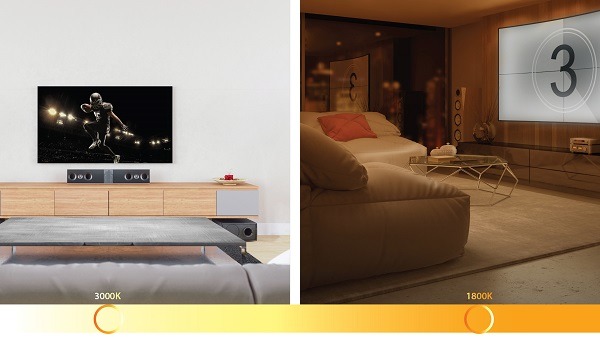 AiSPIRE, a new lighting brand from WAC, has introduced ASTRO, a new line of Dim-to-Warm lighting that recreates the incandescent dimming curve with no required programming.
By mimicking an incandescent lamp's dimming appearance, AiSPiRE is able to shift colour temperatures and create a visually comfortable and innately familiar experience while still benefitting from the energy savings and long life of LEDs. ASTRO offers several dim-to-warm options that are easy to install and easy to use, delivering a range from a 3000K White Light- the colour of halogen—to a warm 1800 Kelvin. Traditional LED does not change colour or warm up when you dim the light down like incandescent light sources.
At full brightness, dim-to-warm luminaires perform at 3000K colour temperature and an extraordinary 95-plus colour rendering index for a beautiful crisp white light. Dim-to-warm technology allows you to dim down to a more intimate, calming glow at 1800K candlelight ambience, to provide a warm mood with gentle illumination.
All Dim-to-warm options use TRIAC, electronic low voltage or 0-10 volt universal protocol. Bring intuitive dimming to your space and have more control over luminaires with dim-to-warm Technology.
ADVERTISEMENT

ADVERTISEMENT
ADVERTISEMENT

ADVERTISEMENT