AirMedia upgrade offers simpler interface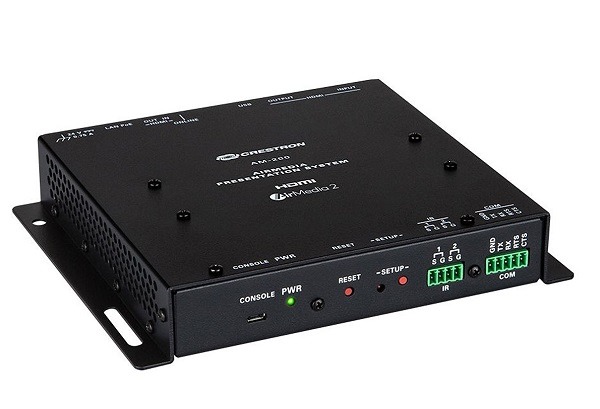 Crestron has upgraded its AirMedia 2.0 presentation technology, offering simpler interface, quick connection, and native integration with Crestron's AirBoard and Flex solutions.
For a limited time, customers have the opportunity to trade in existing AirMedia AM-100 and AM-101 units to get the AM-200 at 70% off MSRP.
The new user interface will let users connect in just seconds, with AirMedia automatically detecting web browser and whether the AirMedia app is installed. If the app is not installed, the presenter is served with the appropriate app for their device.
Easier connection is offered with the inclusion of a Google Chrome extension.
There is built-in support for Crestron AirBoard  and Crestron Flex UC right out of the box with no programming required.
The system can be deployed, configured and managed from the cloud, with user access rights and firmware updates remotely managed.