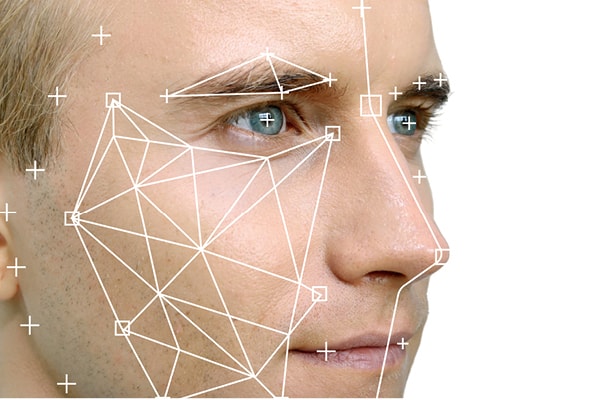 From computers that have become world champions at 'Go' through driverless cars to Siri and Cortana, AI is everywhere. And now, as Ian McMurray describes, it's coming to a shop near you.
Of all the changes that have occurred in broadcasting during my lifetime, perhaps the most significant has been the transition from broadcasting to narrowcasting; where once we in the UK had two TV channels, today we have 100.
The impact of that on advertising has been huge. Whereas, back in the day, your commercial for your wonder baking ingredient was met with a huge yawn by 95% of your viewers, now, you can reach an audience almost exclusively comprising those interested in cooking. Today, your research shows that your product is mostly of interest to young men – so you invest your budget in slots (in the UK, at least) on the Dave channel. (Although the current thinking is that, if you want to reach young people these days, you eschew traditional broadcast in favour of Netflix or YouTube.)
The goal of advertisers has always been to precisely pinpoint and address specific demographics – and to move away from the one-size-fits-all approach. That challenge has, inevitably, carried forward into digital signage. How do you deliver the right message to the right person in the right place at the right time?
Talk to anyone on the digital signage industry and, the chances are, the conversation will soon turn to 'dynamic content'. How do you vary what you're showing on your screen such that it is relevant to whoever's looking at the screen? Even better: how do you 'engage' them? And even better than that: how can you move beyond addressing a specific demographic, and make that experience personal?
Great white hope
And that's why the great white hope of digital signage is AI.
Imagine: you're sitting in front of a bank of screens in an office. Each screen is showing you the feed from a camera mounted on a digital signage screen in your flagship store. You see someone approaching a screen, which is currently showing an ad for lipstick. It's a man, perhaps in his early 20s. A lipstick ad isn't going to get his attention – but one for after-shave might. You quickly switch the content – and suddenly, he's studying the screen.
Or perhaps the screens are currently showing ads for swimwear – when the sensors tell you it's raining outside. It might be a good idea to switch to ads for umbrellas.
At its simplest level, that's what AI can do. It's no longer you sitting here; instead, some very smart algorithms in the digital signage software are doing the work. Machine vision – one of the specific outcomes of AI research – ascertains the profile of the potential customer, or sensors determine the weather, and the output is switched to more relevant content.
And: it gets better. The guy only looked at your after-shave ad only looked for a few seconds. So did the next one. And the next one. Now, machine learning – another branch of AI-enabled computing – takes over. Plan A isn't working: what's plan B?
Meanwhile, in a data centre far, far away, the torrent of data that's being collected from the proximity sensors, the cameras, the weather sensors and the myriad other sensors – Gigabyte upon Gigabyte of it – is being processed, trying to turn all that data into information that can be turned into actions. AI – in the form of deep learning – is really good at taking so-called 'Big Data' and helping us make sense of it in a way that traditional computing – let alone a human – never could. AI and analytics go hand-in-hand.
Seven pieces of information
Here's an example of the kind of thing I'm talking about. Back when I was deeply involved in AI, I heard something that has stuck with me over the intervening decades. (I just hope it wasn't apocryphal…) According to the experts, when humans make a decision, we only have the capacity to take into account a maximum of seven pieces of information. Beyond seven, we unconsciously, and possibly randomly, discard them. It was thus that so-called 'expert systems' were born – an early example of AI in action. Expert systems could consider every available piece of information when determining a patient diagnosis, for example, or working out how to fix a piece of industrial plant.
Imagine, then, the potential power of algorithms that decide what to communicate and to whom and when and where – that are capable of taking into account every possible piece of relevant information. Algorithms that have worked out that, for some reason, on sunny Tuesdays in May and June between mid-day and 3:00pm, people buy more socks. That kind of incredibly deep insight is both very cool and very scary.
What's even scarier, though, is digital signage systems that seem to know you. Not just that you're in your 40s, balding and wearing glasses – but your name and what you've bought. Too fantastic? There's a charity in London that uses AI to recognise major donors as they walk into reception – and that greets them by name on the signage behind the desk. Think how spooky website cookies can seem as they help welcome you back – and then imagine a similar thing happening when you walk into your local camping store. One of the goals of digital signage is to replicate the personalisation at which online retailers have got so good – and to lure us back to bricks and mortar shopping.
Bigger is better
Here's an interesting thing. Deep learning is based on artificial neural networks – a computing architecture that, in effect, mimics the way the human brain is believed to work. Why it's interesting is that advertisers spend a lot of time, effort and money on trying to understand how our minds work. Take a study conducted a little while back by Neuro-Insight which analysed our emotional response to digital billboards – and which concluded, perhaps unsurprisingly, that large digital signage displays make a bigger impact on us, and are more likely to be remembered, than their smaller counterparts. (There's an element of 'der' about that, but we'll let it pass…)
It's that kind of research that underpins the signage deployed in Centro Mall in Oberhausen, Germany – 70% of which is 'atmospheric' rather than commercial, in order to create a relaxed and comfortable atmosphere that encourages shoppers to linger longer. Digital signage doesn't have to sell specific products – but it can induce you to buy more 'stuff'.
The digital signage industry does, however, need to be careful. There's a fine line to be drawn between delivering us personal content that is engaging to us – and an invasion of privacy. The 'Lovin Dublin' website recently ran a piece about Orbscreen's deployment of digital signage on the city's streets, deeming as 'unacceptable' the practice of identifying passer-by profiles in order to target them with relevant advertising. That's far from a unique point of view: taken to the extreme, and advertisers will only succeed in alienating those they are trying to engage.
As ever: technology – in this case AI – is a tool that, used appropriately, can deliver substantial benefits, as it is beginning to do in digital signage. Much like the progress that has brought us 100 TV channels rather than two: 50 times more choice – or 50 times as much rubbish?