ABB expands NeoGear portfolio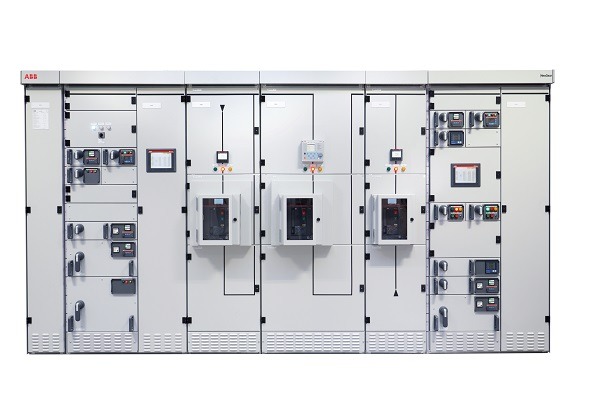 ABB has expanded its NeoGear switchgear portfolio to deliver impressive safety improvements, optimised performance, and digital connectivity including real-time condition monitoring and predictive maintenance.
NeoGear's revolutionary design eliminates hazardous exposure to live parts, uses 92% fewer busbar components than traditional switchgear and, with 90% fewer electrical joints, improves switchgear availability.
The arc ignition protected zone keeps maintenance personnel safer when performing routine works and repairs, while also reducing the risk of arcs caused by mechanical failures, one of the most serious safety risks that switchgear operators encounter.
The recently introduced 4-pole version as well as the upcoming 690 V version make NeoGear a very attractive solution for numerous market segments and industries, including utilities, food & beverage, and infrastructure. NeoGear is also ideal for data centres, infrastructure and light industries where the highest safety standards and reliability are essential and where the reduced physical footprint and weight reduction of the switchgear are key benefits.
As well as improved safety, class-leading sustainability credentials and unrivalled performance, the enhanced solution builds on ABB's proven NeoGear platform with the latest connectivity capabilities for data analytics and data communication, making it the ideal low-voltage switchgear option for facilities working towards achieving Industry 4.0 standards. The new digital capabilities deliver up to 30% lower operational costs thanks to more efficient condition monitoring.
Ronald van Leeuwen, global product manager NeoGear, for ABB Electrification explains: "The industries we serve are continually evolving in line with key market drivers like digitalization, safety and reduction of environmental impact. So that we can continue to meet the needs of our customers, our product ranges must evolve too"
"Our commitment to product evolution is showcased in the advancements made to our NeoGear low voltage switchgear. Improved operational safety, sustainability and integrated smart functionality makes it compatible with any digitalization strategy."
The expanded digital capabilities of NeoGear include real-time condition monitoring and predictive maintenance, remote assistance, fault and solutions diagnostics and data analytics for Industry 4.0.
Saw-Chin Toh, product marketing manager for electrification, ABB Australia said: "Our main priority is to ensure the safety of our people. That's why finding a solution that delivered high safety standards was so important. Our first NeoGear Motor Control Centre is installed in a remote part of our mining operation, in a dusty and harsh environment. Thanks to the NeoGear laminated bus bar technology, which is fully IEC-classified as an Arc Ignition Protected Zone, we have seen a major step forward in reducing the chance of damage to the installation caused by internal arcs. Arcing incidents puts both our people and our processes at risk."