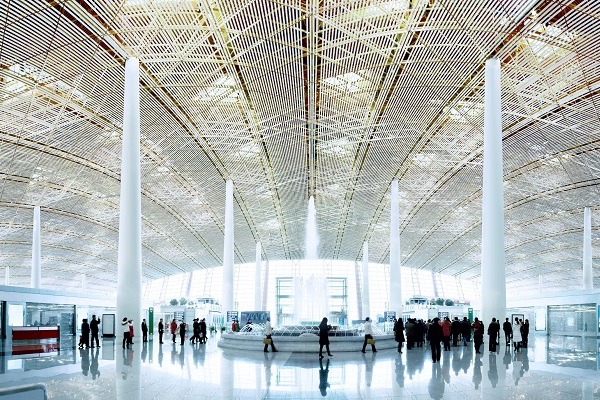 ABB is making buildings smarter with its KNX smart building solution and accompanying energy management tools. Sean Carroll finds out what the solution can do for integrators.
Bringing buildings of the future to the customers of today, ABB, through its various smart building solutions, asset management solutions and scalable solutions for asset management, is giving commercial integrators a future-proof building automation solution.
"Urbanisation is driving unprecedented growth for the global building industry with expected market value to reach an estimated $10.5 trillion by 2023. As buildings account for nearly 40% of total global CO2 emissions related to energy and processes, such unprecedented building growth poses daunting challenges to the efforts of combating climate change," ABB market development manager for energy distribution Ian Richardson says.
"Building management systems that can automatically control a building provide flexibility to building management and provide efficiency, security and productivity. The ABB suite of solutions provides the link between a variety of building applications so that they work together harmoniously.
"Digital building automation with systems like ABB's i-bus KNX are changing the way we perceive buildings, enabling a new era of comfort, health and sustainability."
KNX the global standard for building automation
The demand for building management systems is continuously increasing as well as the demand for comfort and versatility in the management. With the ABB i-bus KNX smart building solution, all essential building applications can be easily controlled, monitored and signalled through a uniform system.
It gives users control over automated lighting, blinds and air conditioning.
"Smart lighting is an important step towards a smart building however it is only one element. ABB i-bus KNX can operate with DALI enabled fittings and combine with sensors to provide a variety of management options from movement-controlled lighting to daylight harvesting for energy efficiency," Ian says.
"Non-DALI fittings can be managed by relay switching or dimmer controls."
He adds that the important link is that ABB i-bus KNX provides a foundation to allow convergence of the lighting control to other applications, such as blind control, HVAC control and additional security, to provide lighting scenes to create specific moods and an effective total building automation solution.
A perfect example of this is South Australia's largest private hospital, Calvary Adelaide Hospital, which has been equipped with the ABB i-bus KNX system for all of the building's lighting and energy systems, allowing them to be automated or controlled at the touch of a button.
With this smart building technology, the hospital is estimated to save up to 60 percent of energy costs. The ABB i-bus® KNX, coupled with DALI (digital addressable lighting interface), gives hospital personnel and maintenance staff full command of the lighting functions. All of these functions can be managed automatically according to a schedule, sunset or sunrise, or presence of people, or by the touch of a button. This level of controllable lighting system is key to energy saving, with the additional benefit of increased comfort and safety.
Security of the building is at the forefront of the KNX system with sensors for security lighting, as well as the ability to be coordinated to provide security alerts of movement in the building during out of hours times, door detection and door entry controls.
"All of these security elements can be linked as part of the overall building management and security system," Ian outlines.
"For the security of the system, ABB i-bus KNX can include the highest security requirements in the market to prevent unauthorised access and cyberattack."
One of the unique elements of the KNX solution is its energy monitoring ability. This leads to the next benefit for the ABB smart building solution.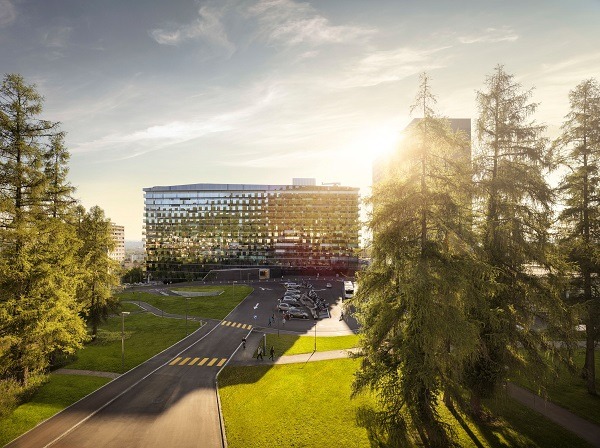 Energy measurement and energy efficiency devices
Managing electrical supply is a priority. Without measuring usage, it is hard to drive efficiency which, in turn, makes it hard to save money which is especially critical for commercial applications.
The addition of energy meters for sub-metering and a circuit monitoring system for branch supervision enables the monitoring of energy usage, from the incoming energy all the way down to the last branch.
"You measure what you consume and make decisions based on the data. With ABB meters and measuring devices you can build a class-leading energy profile of your building," Ian says,
"How many kWh are you using for lighting, heating or air conditioning? On some commercial buildings, this is now a requirement of the building code for energy efficiency compliance. With easy to read and configurable web page interfaces you can easily spot your energy 'thieves' and take action to fix the issues."
As mentioned with the control, the system is up to the operator, but the ability to access this energy usage data is there.
Ian says that ABB can give users a complete 'source to socket' cloud-based monitoring solution in the ABB Ability. It's able to manage loads, access rich analytics and comes with predictive maintenance to stop faults before it happens, perfect for larger commercial-scale installations where a stop in power or unscheduled shutdown could cost a lot of money.
"Additionally, the building automation system can manage lighting and HVAC according to room occupancy to avoid unnecessary energy consumption in unoccupied rooms resulting in up to 40% reduction in energy," Ian says.
This couldn't be better illustrated than in the recent application of ABB's i-bux KNX for MS Queensland's Springfield Apartments that is giving 18 residents affected by neurological conditions greater independence and control in their everyday lives. ABB's building automation system integrates monitoring of circuits to measure loads, faults and electricity consumption to monitor significant changes. Movement sensors installed throughout the apartments also detect whether people have left a room, opened a window, or adjusted lighting and air-conditioning. This optimises energy efficiency and reduces consumption.
'Give your buildings a new dimension'
ABB's 'Give your buildings a new dimension' – #GYBND – is a fully scalable portfolio of energy and asset management digital solutions for commercial and industrial buildings which help customers to achieve energy and operating cost savings. Targeted at small-to-medium-sized businesses, it helps installers, owners and facility managers collect and visualise their data both on-site and remotely.
Using the CMS-700 circuit-monitoring system and the ABB EQmatic energy analyser, users can monitor their energy usage through their ABB Ability Energy and Asset Manager, adding another tool their belt.
 —
All these elements make up the portfolio of ABB's smart building solution. To see all of the benefits of the new solution, check out their website here. To get in contact with ABB, call 1800 60 20 20 or email AU-EP-Sales@abb.com.