A smart home for independent living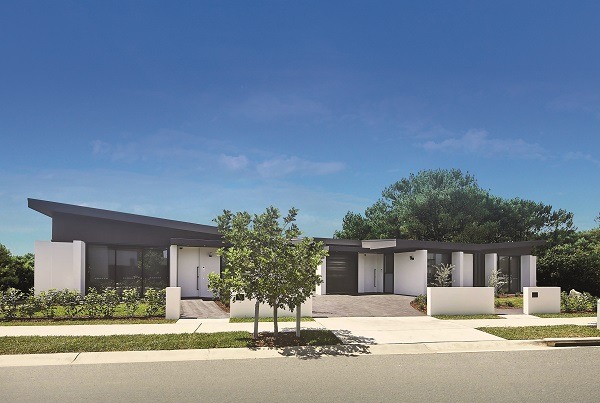 Elements of home automation can not only enhance people's day-to-day lives but can even enable unassisted and independent living for those who need help. Sean Carroll looks into a project using technology to promote independence in disabled living.
As part of the National Disability Insurance Scheme (NDIS), disability housing provider DPN Casa Capace has developed an innovative unassisted living solution for Australians with disabilities through smart home technology.
Its pilot home, built in Oran Park, NSW, is the first of many DPN Casa Capace plans to roll out in the coming years to help those with a disability to live independently. The name Casa Capace translates from Italian into 'home' and 'to be able to, have the ability', and aims to empower independent living.
"The use of technology has no bigger impact on people's lives than in the disability sector. Smart homes empower disabled people to live more independently and have control over their environment," DPN Casa Capace chief executive Sam Khalil says.
The houses make use of the KNX ecosystem and Apple's HomeKit web of solutions to give residents a fully-automated living solution. Ivory Egg, a manufacturer and KNX specialist distributor, was responsible for outfitting the DPN Casa Capace smart home solutions.
"The job was heavily specified with Apple in focus and the reason for that was that the entire house works completely off Siri," Ivory Egg's sales executive Simon Harvey says.
"Residents can control the lighting, blinds, intercoms, security and AV which are all standard in a smart home. But we've added another level on top of this; it also controls the opening and closing of doors, the heights of benches and surfaces and more."
Voice is one of the main controllers through Siri or residents can use devices that are integrated with the platform like an iPhone, iPad, Apple Watch or HomePod. This is all enabled by wired Busch-Voice Control VCO/S99.1 KNX gateways which ensure the strongest possible connection and achieve a level of integration that wouldn't be possible over WiFi or Bluetooth.
"KNX was chosen because we have over 500 manufacturers and 8,000-odd products and there are some special niche products in there that just cannot be attained from using proprietary systems," Simon explains.
"This allowed for huge variations to be made by putting different types of products together to achieve a high-functioning automated installation."
DPN Casa Capace automation specialist Daniel Feodoroff was part of the team responsible for developing the solutions that would be used inside the homes.
"We worked on creating an extremely individualised solution inside these homes," he says.
"Apple was chosen as it allowed us to have privacy controls in every room, which meant someone in bedroom One couldn't connect and control devices in bedroom Two and so on. Each person in the house can control everything, but there is still an element of individualisation and privacy."
On top of the Apple solution, the smart home ecosystem works with all three voices: Siri, Alexa and Google. Siri is preferred as it has its own benefits and works with a larger range of products.
"This doesn't lock in the user and also makes use of whatever benefits each system provides. For example, Siri and HomeKit have GPS location," Simon says.
Daniel mentions that Apple and HomeKit have the most compatible solutions including doors, bench tops, blinds and more.
One of the more impressive features is that end users can literally move surfaces to a more suitable level with voice control. If a resident is in a wheelchair, for example, they can control the height of a stovetop or bench to bring it down to their preferred level.
"Benches were an industry first for us," Daniel outlines.
"They are Dekton benches that have these special motors underneath that are fully height-adjustable. There's one which can lift one tonne, there's another that can lift 750kg and another that can lift 500kg.
"These benches are fully-controllable with voice as well as adjustable through the relevant app."
The benches, like most elements in the house were designed with the user and safety in mind: "There are sensors in the benches so if there's something underneath it like a leg or wheelchair, the sensor will detect it and it can't go down any further and reset back to its original position," Daniel says.
"We also designed it so there are no pinch points, nowhere for things to get stuck and of course, there are no cables, nothing showing on the exterior and it blends in perfectly."
Simon explains that wherever it was possible to add automation that would make life easier for the occupant, it was implemented.
"We've done things for example like in the bathroom and showers, there is one sensor that does presence detection and also humidity and temperature. This means, if there is too much water in the air, or humidity then the fans will come on," he says.
While these features are great, it's the more simple, bare-bones commands that really promote independence with the residents. Daniel explains how having voice controls open a door or window can greatly help: "If you need to go through a door, users just say 'Siri, open my bedroom door' or 'Siri, open the sliding door' and it'll open."
He also recounts the story of one of the first residents to stay in the house. They were able to have a shower by themselves for the first time in years as the voice control opened the door to the bathroom and toggled the shower.
AV integration is fully developed around Apple at the moment with other integrations likely to come and end users have their Apple TV platforms fully integrated with the rest of the residence which is used to create scenes.
"If someone asks for a movie mode, that will switch on the Apple TV, switch the TVs to a preset volume, project Netflix or whatever platform you've got it associated with and will also darken the room, turn the blinds down and maybe turn the air conditioner to a certain mode," Simon says.
Daniel says the biggest wow factor for people visiting the pilot house in Oran Park or looking at DPN Casa Capace projects is how they look just like beautifully designed homes: "they're not shouting accessibility; they're not signposting disabled homes," he explains.
"All the finishing touches that are put into this property make it feel like a warm and purposely designed environment for these people to be living in."
Designed by Aaron Stevens Architects, the Oran Park pilot home (and future houses) features oversized doors, corridors and large open-plan spaces to allow for mobility devices and people to move around freely.
The systems are also designed to constantly send information, like metering and usage, back to the system to give a comprehensive breakdown of what's used, what isn't, how often certain elements are used and so on. This information and data analysis will help improve further DPN Casa Capace projects in the future.
"We'll be using the information to find trends coming back from the automation to greater refine the roll-out. If some parts are not often used as much as other parts or devices, then they know what's really important and what's not," Simon says.
"It's too early to say anything definitive at the moment. This is just the start but we'll soon have more information and that will help us fine tune the product in the future."
And there is a future in these homes.
DPN Casa Capace has secured a $64 million investment to roll out another 40 of these kinds of assisted living properties throughout the country. After a successful launch in Oran Park, Sydney, NSW,which Prime Minister Scott Morrison attended, the next 16 dwellings are in progress, all with this kind of technology and automation integrated.
"Our expertise coming in and the fact that we're not integrators and not a manufacturer helped us go forward with these guys in a non-biased way. It ensures that the best solutions are put forward and we're still working with them in unison to try and come together with a rollout proposal," Simon says.
In 2020 DPN Casa Capace will continue to grow to locations including Ballina, Coffs Harbour, Taree, Western Sydney and Wagga Wagga. These will be a mix of one, two and three-bedroom homes, accommodating 28 NDIS participants requiring Specialist Disability Accommodation (SDA).
Over the next five years, the  vision is to construct more than 1,500 homes across 750 locations country-wide to house about 4,000 people, with the NDIS determining what the next locations will be.
DPN's catch cry is 'live the life you want'. That's no more poignant than when creating these homes.