Glass or plastic? The projector lens material debate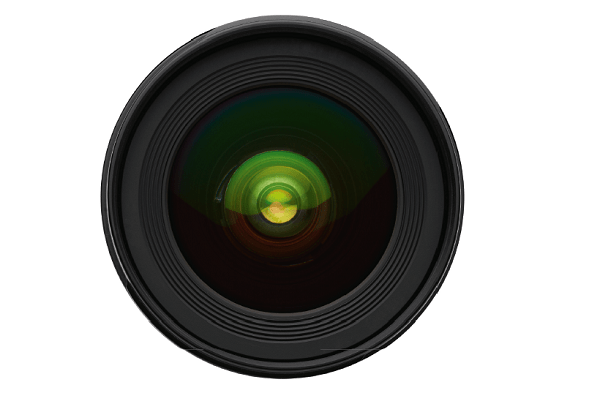 It almost seems to be a dumb question; should projector lenses be made from glass or plastic? For many people, perhaps most, the answer is obviously glass. But, Stephen Dawson asks, is it really a dumb question?
This morning I mentioned to my wife that my editor had asked me to tackle the question of whether one should choose a projector with glass or with plastic  lenses. Well, she said, glass of course. Glass is purer, she noted, more natural. I said that glass is just a chemical, silicon dioxide from memory (it turns out that most glasses are around three quarters silicon dioxide). And that plastic is also a chemical, based on some kind of hydrocarbon. But, yes, plastic manufacture is probably more involved than glass, which has been around for many centuries.
But the fact is, what matters is not natural or unnatural. What matters is performance and the cost/ performance trade-off.
PROS AND CONS
Nice as it is to be able to give a simple answer to a question, most real-world questions boil down to what the costs and benefits of a particular approach to the
problem are. And there are pros and cons for both glass and plastic lenses.
One possible advantage of glass is that, well, people have been using glass lenses for at least several hundred years in eyeglasses, microscopes, telescopes and such. But does that translate to a real-world advantage today? Nearly everything in the modern projector was developed in the last century or so.
Another possible advantage of glass is that it is harder. It is more resistant to scratches for that reason. With eyeglasses and in lenses used in many applications, that's a clear advantage. But in a projector? Hardness should never be an issue in a projector because its lens should never be touched. If left for a long time, the lens cap should be put in place. If that's inconvenient, there are projector models available with motorised lens covers.
If possible, dust should be removed only with a squirt of dry air (don't blow on it!) when the projector is switched off . There's a good chance the lens – plastic or glass – is coated with a chemical to enhance its optical properties or to offer some protection. Glass or plastic? It won't matter. If the surface coating is damaged, performance will likely be reduced.
How about handling the high temperatures in a projector? Obviously, glass has a much higher melting point than any plastic, but does that matter? Not really. The important thing is that the material used operates within its safe range.
I haven't been able to determine with certainty what plastic materials are used for all lenses, but it seems that the main contenders are polycarbonate and poly(methyl methacrylate), which is known as PMMA for short. PMMA is commonly known by such names as acrylic glass, plexiglass and Perspex. The Wikipedia entries suggest that both of these retain their properties beyond boiling point. Reputable projector makers manage the heat within projectors to ensure that the lives of components are maximised.
GLASS AS A PROXY
If you're in a hi-fi shop and you see some speakers or an amplifier unknown to you, one thing you might do to assess its quality is pick it up. Is it heavy? But what does that tell you about the component? Well, it can tell you that the speaker is less likely to have resonances. But the main thing about weight is that it is a proxy for quality. It's not unreasonable to think that something heavily built has been made with more care and perhaps better components. It's a most imperfect proxy, but not unreasonable.
Glass lenses are also proxy for quality. We sometimes see projector manufacturers advertising the composition of their lenses as glass. They generally don't say it in so many words, but highlighting the material makes it seem special. Better. After all, no-one ever promotes the wonder of their plastic lenses. That leaves the impression that glass is better, but as we're seeing, that's not always the case.
That said, if cost – and I'll be returning to cost in a moment – is not a high priority, going with glass can be a reasonable thing to do, just as going with a heavier loudspeaker is reasonable.
COST
The easiest glass lenses to make have spherical faces. But the naïve use of a spherical lens leads to colour separation since the amount of refraction of light depends on its wavelength, and visible light covers a quite wide range of wavelengths. So effective projector lens assemblies generally incorporate several lenses, some of them aspherical, which ensure that all the colours are aligned on the screen.
An aspherical lens is more difficult to make because the radius of its curve varies across its surface. This is where plastic lenses have a clear advantage. They are manufactured by the material being poured into a mould. It is only the mould that must be prepared with great precision(although not doubt there are carefully developed industrial techniques to avoid air bubbles and other problems). Since one mould can be used many times, that makes plastic lenses significantly cheaper than glass ones for a given quality.
And that means that a projector with plastic lenses may be better than one with glass lenses. For a given price, more features could be built into the plastic one. Or it may allow a projector of equivalent performance to be sold at a lower price.
CHOOSING
Often you can't even really choose glass or plastic. Most manufacturers don't seem to indicate which they use, and their local offices either will not know or will claim ignorance. There's a good chance that they use multiple elements, some glass and some plastic.
But they won't claim ignorance if their models do in fact use all glass elements because of the perceptions attached to the subject.
CONCLUSION
As our conversation progressed, I mentioned to my wife that some years ago when I'd visited the optometrist, I'd had the option of both plastic and glass in my eyewear. She remarked that her new reading glasses – expensive, optician created – were glass. Surely that settled the question. But she immediately began to question herself. Were they glass?
She picked them up and examined them closely. They certain looked like glass. They were about as 'pure' as one could hope for.
But then we assessed the weight, which was almost nothing. The frames were titanium, but even that wasn't enough to account for it. We're now quite confident that the lenses of my wife's reading glasses are plastic.
Reading glasses are not projector lenses, but it illustrates the issue. What something is made of is only a secondary question. The primary question is: does it do the job? Yes to glass. Yes to plastic. Let the composition not trouble you. Check the important things, like clarity of the image, the price of the product, the feature set and whether it just works in your installation.