HoverCam demonstrates Pilot X Digital Teaching Station at ISTE Live 21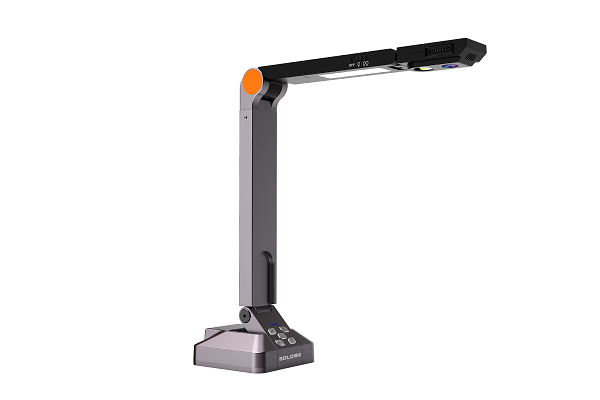 HoverCam has demonstrated the Pilot X Digital Teaching Station and its lineup of document cameras, including the Solo 8Plus, Duo and Solo Spark II at the ISTE Live 21 Conference.
Designed for the modern teaching space, the Pilot X aims to give educators the ability to manage the classroom needs of 2021 and beyond.
"After overcoming disruptions caused by quickly transitioning to remote and hybrid classrooms, they are now returning to in-classroom teaching while still being tasked with providing an equitable learning experience to every student," HoverCam director of marketing Bayley Pierson says.
"During ISTE we demonstrated our solutions built based on continuous feedback from teachers to create an immersive learning and collaboration experience that doesn't stop at the classroom. From our digital teaching stations to our newest document cameras, teachers will be able to flex their teaching skills in any environment with these convenient and easy-to-use tools in their toolbox."
HoverCam's Pilot X Digital Teaching Station is the ultimate in-class and hybrid learning solution for the untethered teacher. For the first time, teachers can write on their interactive panels without turning their backs to the class.
Designed to drive teacher mobility, this mobile podium combines every essential classroom technology — a tablet computer, document camera, wireless screencasting system, mobile charging station and classroom software — in one convenient, wireless station without all the frustrations and limitations of using a variety of incompatible solutions that take time to learn and use.
Teachers can record audio, video or their screen; launch video conferencing sessions with remote students; scan documents; show books and other materials; wirelessly cast content to the classroom display, projector or interactive display; and much more.
Not only can teachers do more from anywhere in the room, but they can also create an immersive and captivating learning experience for every single student, whether they're in the front row, at the back of the classroom or online.
ADVERTISEMENT

ADVERTISEMENT
ADVERTISEMENT

ADVERTISEMENT