Social media programs are too important for one department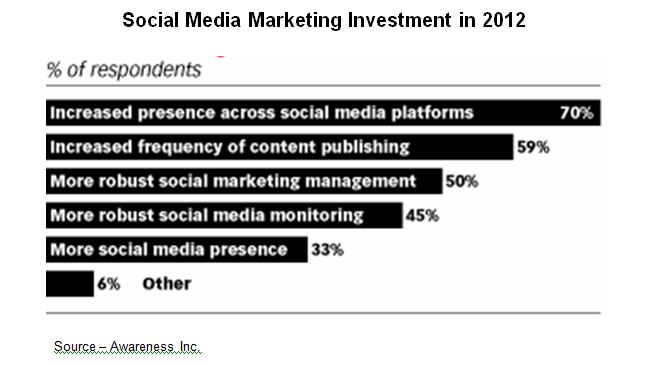 "Economics make it necessary to terminate any operation which exceeds five percent of its primary budget." – Male Voice, "THX 1138," Warner Brothers (1971)
We're quite certain John Wanamaker – who some consider the father of marketing – would be amazed if he saw the potential and the chaos of social media today.
He'd be amazed at the potential because he would see the fantastic benefits of reaching very specific customers any time, any place.
He'd also be amazed at the chaos and waste that's taking place in so many companies as departments shove, push, jump and holler to lay claim to this brave new frontier.
He'd probably see how marketing, advertising and public relations people are claiming to being best qualified to "run" the company's social media campaigns and he'd probably think, "What a freakin' waste!"
And, he'd probably feel he needed to expand his famous quote, "Half the money I spend on advertising is wasted; the trouble is, I don't know which half."
He'd say half of his total budget is wasted by the organisation's power/influence departmental silos.
We wish we could take full credit for shining a spotlight on what's wrong and why so many companies come up short when it comes to social media marketing.
Mitch Joel's blog – he's head of Twist Image – started us thinking about the dynamics of social media and how every department that looks to influence the customer is struggling for budget and contact control.
Marketing says they own it, advertising says they can influence it, PR says they can control it, customer service says they can help it, HR says they can work it, legal says they can sue it.
People, have you looked at the Web, social media lately?
It's an offspring of the internet and it's everywhere there's a connection.
Depending upon the day and time of day, you will hear people swear Facebook is the best social medium, then Twitter, then Pinterest … and the noise goes on. Actually, Facebook has serious competition for attention in many parts of the world. The truth is, no social opportunity is too large or too small to receive anything less than your best.
No single person, no single department in an organisation can control it.
Try and you'll hear the male voice say, "The T-H-X account is 6% over budget. The case is to be terminated."
BYOD change
With today's BYOD (bring your own device), anyone can – and does – access social media to reach customers/prospects/partners/influences and to leave his/her mark.
Joel pointed out that social media is a top-down, bottom-up effort. He cites Tony Hsieh, of Zappos, who got it right from the get-go.
Hsieh didn't get people internally, externally on board by saying, "Hey this is a great marketing, communications tool."
No, it was about real customer service– not just service/support people, but customer service, the heart and soul of the company.
When Booz & Company surveyed firms, 94% cited the ability to adapt quickly to change as the most critical enabler of social media success. They also listed the ability to clearly communicate executive support as vital (90%).
Their key findings included:
32% of leading companies say their brand presence on platforms such as Facebook and Twitter is becoming more important than their own website.
Advertising and promotions (96%), public relations (88%) and customer service (75%) are among the top 3 ways companies are using social channels
Marketing departments oversee social media initiatives in most (81%) leading companies
35% of companies say they have a senior-level executive who is responsible for social media company-wide
Communications people who can't come to grips with this approach to social media will probably very quickly hear the male voice on the jet car voice chatter say, "I think I ran over a wookie back there on the expressway…"
Benefits abound
There are those in the marketing/communications arena who say social media isn't about business opportunities, it's about the potential reach of social media; and its very selective nature can directly have an effect on a firm's sales, profits, image and more.
Yes, there are returns to the company for the effort–both tangible and intangible.
Firms can see a lot of return from social media, including brand building, interactivity and buzz.
Forward-thinking companies are also finding it is excellent for market research, product development, internal communications/team building.
Horizontal apportunities
Companies that implement social media horizontally, rather than in silos, are seeing both hard, soft returns on their investment.
Proactive measurements
While applying business metrics to their social media activities are still in the formative stages, firms should use the options to determine how well their listening and engagement activities are received by their primary/secondary markets. Without measurement, companies can't justify the continued expenditure; and, more importantly, can't ensure they are providing the right messages.
The returns can be quantified because social media produces a treasure trove of information that can be mined, analysed and used to correct, fine-tune the company's organisation-wide social media activities.
The beauty of social media is that it can produce an overwhelming volume of data regarding customers, prospects and partners to meet today's customers' needs today and plan for tomorrow. Big data measurement and analysis can help management avoid costly product and marketplace mistakes…and more.
Every man, woman and child that goes online to interact with a social media site leaves a very distinctive (and permanent) footprint that can help firms determine who they should reach, with what product/service; and how they can entertain, engage and hopefully retain that person as a profitable friend/customer.
Big data mining
Big data can be used to examine almost every aspect of social media including:
Engagement (e.g., forwards, shares, re-tweets, etc.)
Participation (e.g., fans, followers, etc.)
Reach (e.g., unique visitors, numbers of views, etc.)
Advocacy (e.g., comments, feedback, participation in polls)
A growing number of firms are dismantling advertising and public relations silos and making social media an integral part of company-wide plans.
Wise investments
As the social media arena continues to expand and gain importance, every firm has to carry out at least a modest marketing activity, preferably with the CEO's direct involvement. As the company experiences even modest success, there is a natural desire to expand the program to all areas of the firm to enrich the customer experience/relationship.
Marketing and communications people who want to stay in the game need to become part of the C-team and help develop the strategies that will impact their businesses the most.
The survivors and rising stars will recommend and assist in investing budgets/resources where they will help the most, regardless of their siloed past.
Here to stay
Social media is not a fad that will fade away.
It's not a marketing campaign.
It's not a PR/publicity activity.
It's a seismic shift in a company's value-based system.
As Joel pointed out, it's a statement to the world that your business is made up of people and you recognise/appreciate that customers are also people!
The best, most healthy thing any company can develop, encourage and nurture is real interactions between real people.
Siloed egos can't make that happen.
Those that cling to the idea that social media is their domain will hear the Chrome Robot say, "Everything will be all right. You are in my hands. I am here to protect you. You have nowhere to go. You have nowhere to go."