Zoom certifies Yamaha UC CS-700 video sound bar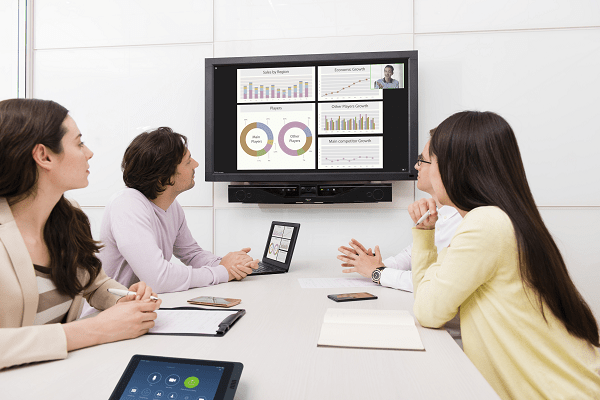 The Yamaha UC CS-700 video sound bar has met the requirements of Zoom and is now certified for use in Zoom's Zoom Rooms. To make the cut, it passed a range of quality requirements by the Zoom team including ensuring the audio, camera and USB seamlessly integrated with the video conferencing software.
This certification verifies that the CS-700 is interoperable with Zoom which makes it easier for users to connect and control when using the software.
"With Yamaha's exceptional audio and video technology and expertise, the CS-700 will help us transform any huddle space or meeting room into a modern, easy-to-use, and powerful collaborative workspace to our customers' Zoom Rooms experience," Zoom hardware partnership manager Eric Yu says.
Designed for huddle spaces, the CS-700 fits its AV qualities into a small and smart wall-mounted unit that's easy to install and deploy.
It features an adaptive beamforming microphone array for perfectly captured conversation, four Yamaha speaker elements to provide the highest degree of audio intelligibility and a wide-angle HD camera for the far-end participants to see everyone in clear detail.
Thanks to the Zoom certification, the software can now detects when the CS-700 has been turned to mute and will mimic this action in the video conferencing display. The integration also lets IT staff deploy and remotely manage these units for troubleshooting purposes.
Along with the certification, Yamaha is releasing new firmware (version 1.4) for the CS-700, allowing all existing devices to upgrade to the new version with audio and video quality enhancement, and usability improvements. The update also allows for Bluetooth connection, mute sync and in-app optimizations for more comfortable and intuitive huddle room collaboration.