WyreStorm making big noise with Thunder line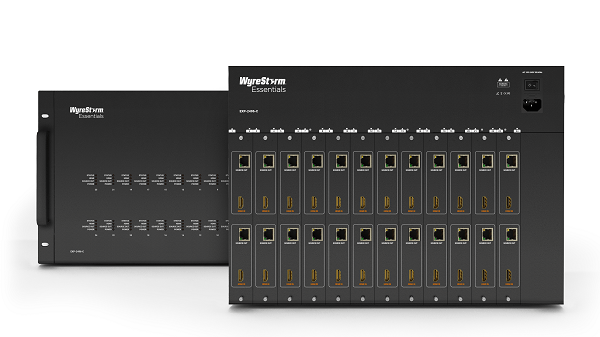 WyreStorm has released its Essentials Thunder product line, a video distribution solution that has the scale of AV over IP but is easy to set up as a traditional video matrix.
The simple, yet powerful and expandable HDMI platform is like a traditional matrix in that video receivers connect to central video hubs with up to 100m/328ft of Cat5e. As many as 96 receivers can be simultaneously connected to distribute video to displays via HDMI.
At the rack location, it is possible to connect up to 24 1080p HDMI and HDCP encrypted video sources to Thunder's main chassis, while on the configuration side, each receiver can be given an ID using DIP switches. The system is controlled by a preconfigured WebUI.