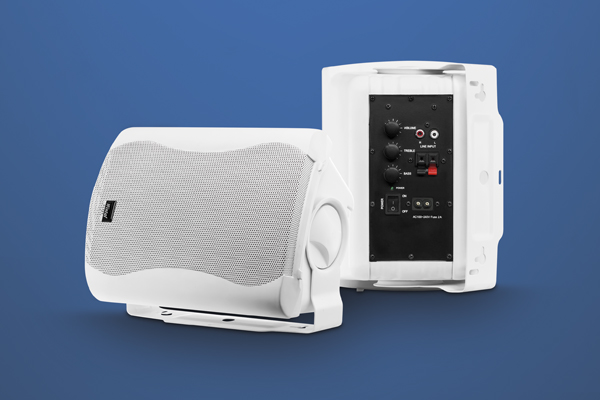 Keeping the kids engaged is a big factor in school settings. Chris Downer tested out this cost-effective, entry-level speaker and was impressed by its versatility. 
To continue providing quality education at Beaconhills College, our AV systems must contribute to a great learning experience.  Achieving good fundamentals in AV system design and operations is crucial to delivering this value.
We have around 300 AV spaces and quality audio systems, and supporting acoustic designs is one of the key deliverables for a good fundamental design. Our environments provide user options for interactivity, voice enhancement and conferencing.
Underpinning all of these experiences is the reliance on quality audio.
Putting it in context
In the K-12 sector, the available AV budget compared to the Tertiary and Enterprise sectors is diminished so receiving real value for money becomes important. In the entry-level speaker space, we seem to have deployed several brands over the years based on the market conditions at the installation time and our AV integrator's preference.
The majority of our Learning Environments are standard classrooms and to support these particular environments, we require speaker systems that can provide the value of improving the learning experience and be cost-effective. The entry-level speaker market is where we look to provide solutions in the majority of our spaces.
The main functional requirements for us are speakers that are loud enough to cut over a busy classroom, they are sonically acceptable, and any disruptive 'buzz' is extremely low, and most importantly, that it works consistently. We have continually focused on the ITIL Utility (fit for purpose) + Warranty (fit for use) = Value equation, so as soon as a speaker system fails (warranty), then the value is not realised and ultimately, the learning experience diminishes, and consequently the college's core purpose of educating is compromised. The best speaker system in the world that does not work provides no value in supporting a great learning experience.
Conversely, a consistently working speaker that is not loud enough and positioned incorrectly, or the quality or acoustic environment is very poor, also provides no value.
The Wintal Class5A 2-Way active speaker with a built-in class D Amplifier suits the requirements for a cost-effective standard speaker system to support learning.
What the product is
The Wintal Class5A provides a 5" polypropylene cone Woofer and a 1″ Dome Tweeter at 40W RMS. From our experience 40W is our minimum specification to achieve enough volume to cut over a large and busy classroom. 25W RMS was just not cutting it for us when using other models in prior years, especially for language learning that relies heavily on isolated voice examples of the subject matter.
The frequency response is between 60 Hz and 18K, so for our learning environments, this is fine. These units can also be installed outside as they are weather resistant using a die-cast enclosure. This is of interest as we continue to explore non-traditional learning environments in outdoor environments. Why not learn under a tree?
The universal 180 degrees swivel bracket is familiar for this type of speaker and there is also the choice between black or white colour. This is important for us to be able to select the white units as we value a neutral colour palette on our walls to enhance the learning experience and use accent colours from the furniture. We recognise black speakers on a white wall to be distracting in our learning environments however they would work well in our darker spaces like in a dance studio or a black box theatre space.
The master speaker is powered (right-side) so there is no need to add an amplifier, simply add a power outlet in that installation location and connect the Wintal Class5A via the included figure-eight power cable.
Connecting to the other slave passive (left-side) speaker is easy using the included 3m figure-eight signal cable. Signal input is via stereo RCA and a 2m right angle RCA lead comes in the box. The bass, treble, volume and on/off are all controllable.
Testing experience
What I like about this model is that it is simple. It sounds very good, it is plenty loud enough and it is cost-effective. They are also lighter than others due to the Class-D amplifier and this is advantageous because any serving can be easily achieved by one person. This ticks all of our boxes as a contender in the majority of our Learning Environments.
Other products that I used in this space rely on control buttons and LED lights, and often require manual intervention to regain audio playback and support the learning. These problematic designs have required onsite AV servicing including reboots using a complex button sequence, or to re-set inputs post power failure (we experience a bunch of power outages out our way).
The Wintal Class5A provide some old-school volume, treble and bass dials. We do not tend to need to boost or cut the bass and treble in our spaces as running them flat is usually fine. I like to run the volume to around 80% and rely on the room controller to fine-tune volume levels.
My basic testing of the left and the right signal was successful, and the audio quality was sharp and well suited for a learning environment. Beaconhills College is a very environmentally focused school, and we have won several awards for this so the added feature of reducing power consumption via the auto-standby function is very welcomed.
In practice, this signal-sensing technology works by the right-side master speaker switching to sleep mode if the audio signal has stopped playing and then wakes and powers up when the audio signal starts again.
For our larger spaces, there is also a model above, the Wintal Class6AB, and as the number suggests, the woofer increases in size to 6.5", powered by 60W RMS and the frequency response expands to 20Hz – 20Khz. More bass, mo better.
Conclusion
The Wintal Class5A is worthy of being specified in our new buildings and to stock up on to replace legacy units as they fail. My only concern in going down this path would be the failure rates and we will only know this in time having lived them.
ADVERTISEMENT

ADVERTISEMENT
ADVERTISEMENT

ADVERTISEMENT