Winners of 2019 EMEA and Global CEDIA Awards revealed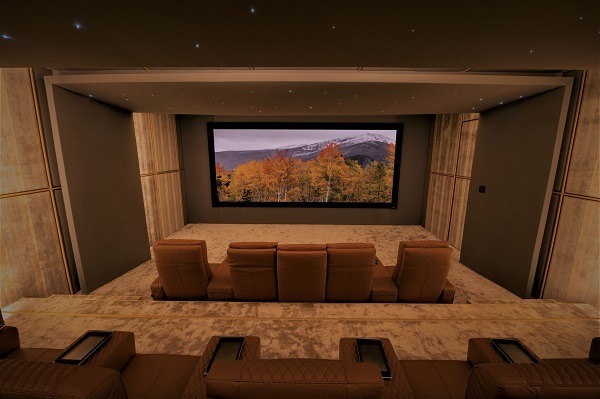 CEDIA has announced the winners of the 2019 EMEA and Global CEDIA Awards at the sell-out awards ceremony on Thursday 26 September in London.
The event was in the V&A museum and began in the famous dome, featuring an installation from Monitor Audio. From there, the 400 industry professionals headed into the Raphael Gallery where they were welcomed by CEDIA chief executive Tabatha O'Connor.
"We honoured the best in our industry at the awards ceremony in London — those who have done the kind of work that makes us all proud to be CEDIA members" Tabatha says.
"This is a truly special year to take home a CEDIA trophy, as 2019 marks CEDIA's 30th Anniversary. Three decades ago, a group of entrepreneurs, hobbyists and hackers had a vision. They had a passion. They wanted to be able to take what they loved to do and share it with the rest of the world.
"It was great to have such a variety of members with us at the EMEA awards ceremony — thanks to everyone for supporting CEDIA during your time as a member and encouraging your colleagues as they were awarded a 2019 CEDIA Award."
The full list of CEDIA Award winners is as follows:
Home Cinema Level I: Hi-Concept (France) – Le Cinema Garage
Home Cinema Level II: The Pyramid Group (UK) – The Cavern
Home Cinema Level III: Sound Sense (India) – Arcadian Odyssey and highly commended: Perfect Integration (UK) – Le Petite Garnier
Integrated Home Level I: Perfect Integration (UK) – The Disco House and highly commended: Woelf (Belgium) – Zen House
Integrated Home Level II: Intuitive Homes and Ultamation (UK) – Lakeview House
Integrated Home Level III: Perfect Integration (UK) – Le Rocher, Monaco and highly commended: TwentyTwo Integration (UK) – Project 701
Media Room Level I: BNC Technology (South Africa) – Coral Road
Media Room Level II: SMC (UK) – Superheroes
Multiple Dwelling Unit Design: Archimedia (UAE) – Palme Couture
Showroom: Homeplay (UK) and highly commended: NGC Systems (UK)
Best Dressed Rack: Sound Sense (India) – Arcadian Odyssey
Best Documentation: Sound Sense (India) – Arcadian Odyssey
Best Hardware: Cinema Build Systems – Cinema Space Frame System and highly commended: Hero Labs – Sonic
Best Software: Control4 – Control4 Smart Home OS 3
Best Training Course: CIE Group – AV Over IP Academy
Best Trade Supplier: Habitech
Best Technology Feature: Hayley Gilbert – The English Home
Life Lived Best at Home: Perfect Integration (UK) – Le Petite Garnier
Technology Meets Design: Perfect Integration (UK) – The Disco House
Best Home Cinema – Global: Sound Sense (India) – Arcadian Odyssey
Best Media Room – Global: Audio Images (USA) – Up on the Roof
Best Integrated Home – Global: Perfect Integration (UK) – The Disco House
Special Recognition : Sam Woodward