Williams Sound introduces the SoundPlus IR T2 Transmitter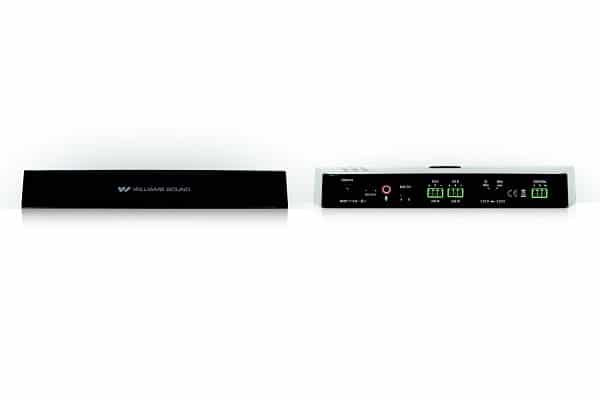 Williams Sound, which is distributed by Hills, has announced the introduction of the SoundPlus IR T2 commercial-grade, medium-area infrared transmitter. Ideal for assistive listening and language interpretation in commercial spaces, the new IR T2 offers 50% greater coverage compared to the discontinued WIR TX75.
It also has significantly wider coverage patterns – up to 1,673m2 – and more power, meaning there is no need for the additional expense of secondary units.
Two phoenix-style line-level inputs and one 3.5mm microphone input provide for one or two channel operation, while flexible channel operating frequencies of 2.3/2.8MHz or 3.3/3.8MHz are supported in the one unit.
The IR T2 is compatible with Williams Sound infrared receivers WIR RX18 and WIR RX22-4N, and can be integrated with room control systems to monitor the health of the unit and control power and audio thanks to a serial bus. The transmitter has a power-saving mode to turn the unit off after no audio is present for 12 minutes and comes with a wall/ceiling mount bracket for top or bottom mounting options.