WiCT luncheon draws record crowd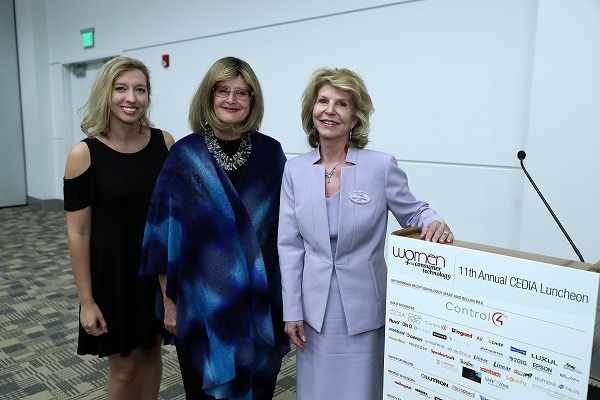 More than 350 people attended the Women in Consumer Technology (WiCT) luncheon at the CEDIA Expo in Denver recently.
The event clocked up a new attendance record for the 11th year in a row.
WiCT promotes the advancement of women in the consumer technology industry. The keynote address at the event was given by bestselling author Sam Horn who shared some insights from her book 'Someday is not a day in the week'.
The event also honoured this year's volunteer of the year, Bonnie Perella of Legrand AV. Currently serving as territory sales manager, she is also a WiCT 2018 Legacy Award honouree.
WiCT founder Carol Campbell says: "Thanks to the continued support of our sponsors, volunteers and attendees our annual gathering has become a CEDIA staple and continues to grow each year. A regular at our events, Sam delivered an insightful keynote, and we were able to recognise our 'volunteer of the year' for her tremendous support and ongoing contributions to our organisation."