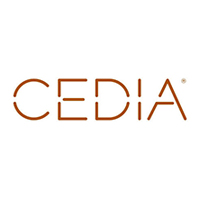 CEDIASTRONG Roundtable - Australia: Social Media Marketing
When:
19/11/2020 08:00 AM AET
Marketing your company on social media may seem easy, but in reality, it is time-consuming and riddled with challenges. We have all seen instances of somebody's life being ruined because of something they have said, perhaps innocently enough, on social media.

So, how do you navigate this complicated new world? Do you really need to share every single thought you may have? How important is it really to engage with people on social media, and on which platform?

Join CEDIA regional development independent consultant and former magazine editor Paul Skelton, social media maven Katie Ressa and PR communications and marketing specialist Salvatore Di Muccio as they look at what you should and should not be doing online.

1 CEU/CPD
This webinar can be self-reported for 1 CEU/CDP credit at https://cedia.net/Education/SubmitCEU.