VuePix creates unique digital display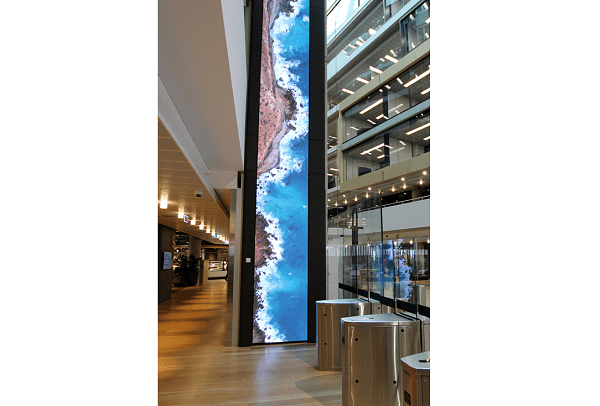 VuePix teamed up with ProAV Solutions Australia to deliver a unique digital display for a large corporate headquarters in Sydney.
Attached to the glass facade of the lift shaft and spanning across seven floors of this state-of-the-art facility is a unique 31m tall digital LED column.
VuePix QE series panels of 2.6mm resolution were used to deliver this creative digital feature, which can be seen from every floor of the corporate building.
A NovaStar MCTRL4K controller is being used to process and optimise the content for the unique display with a Scala media player running the content.