VuePix and Infiled are merging brands for Oceania region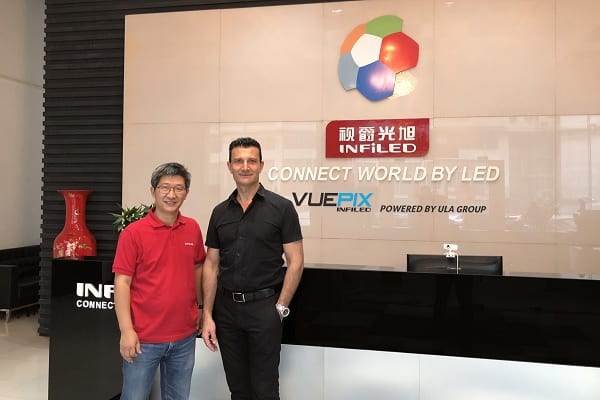 VuePix and Infiled co-founders Cuono Biviano and Michael Hao have announced the two brands are merging to reflect their nine year partnership and strengthen their position in the Oceania region.
"We are extremely excited to combine the brands and grow our proven formula in technology and service delivery. Merging the two brands offers greater value and return on investment opportunities to the global VuePix and Infiled network," says Cuono.
The merger will see the two brands combine teams of specialists, expertise and strong bases of high-profile clientele.
"I am delighted with the co-branding, which is another step towards our commitment to the network and will continue to strengthen our market position in the region," says Michael.
Both Cuono and Michael agree that combing the brands for the Oceania region will allow the companies to further expand their horizons and lead the market to meet future requirements.