Videotree creates magic mirrors for Harrods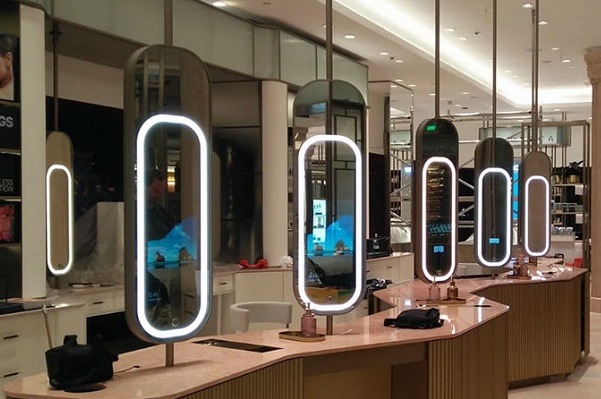 Videotree, as part of an investment and re-launch, has created clever Magic Mirror experiences for Harrods Beauty Hall.
The Magic Mirrors digitally map facial features which lets customers try on different cosmetic products such as lipsticks, foundations or blushers, all without ever putting them on their skin.
Each custom-built mirror has been designed using the latest in vanishing mirror technology. Designed and created in the UK, these mirrors use the latest 3D printing and machining alongside cutting edge augmented reality software to give customers a look at what the products would look like.
The software is programmed to make use of the full range of products with brands like Dior and L'Oreal available.
"Our dedication to product design is unrivalled and well renowned. This project has taken over 18 months to complete with over 50 individual parts that had to be custom designed and machined to create what you see now," Videotree chief executive Ian Rees says.
Videotree head of sales, Chris Bruce adds: "The product combines the best AR technology and beautiful engineering and has already led to significant inquiries from other leading retail stores across the globe where we hope to deploy similar products to them".