Vantage Point selects Yamaha UCC solutions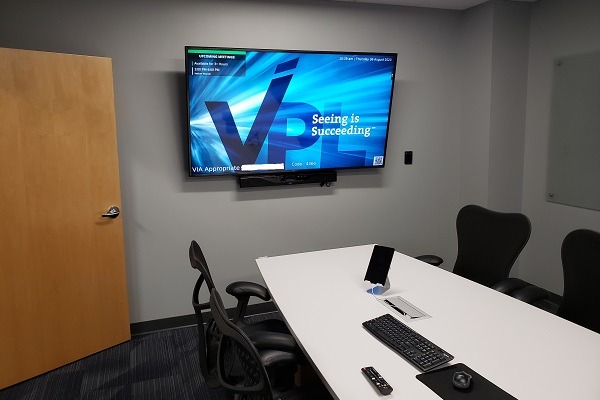 Vantage Point Logistics (VPL) has selected Yamaha Conferencing and Collaboration solutions to help deliver crystal-clear meetings and UCC solutions.
Installing the Yamaha CS-700 video sound bar in two conferencing suites within VPL's Ohio headquarters helps the company streamline meetings and decreasing workload for the supply chain technology company.
"Coming from a conference room where it was ad hoc, you don't even notice the CS-700 at all," VPL IT systems specialist Brad Wendel says.
"It looks and sounds professional, but everyone is able to run the meeting on their own."
In developing the CS-700, Yamaha recognised the need for a comprehensive video conferencing system for small conference rooms. It is compatible with any UC software, supports the BYOD trend delivers incredible audio not heard in other solutions.
Taking care of both audio and video elements, the CS-700 boasts a beamforming microphone array that captures conversation anywhere in the room while a wide-angle HD camera captures everyone in the room. It can connect to any other platform with a single USB, eliminating frustrations of other systems.
It is tested and certified with Zoom so that the UC software automatically detects at CS-700 device when in use.