Vaddio is top of the class with Echo360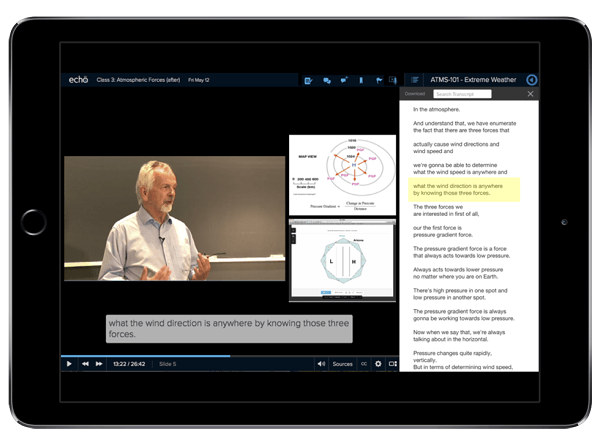 Vaddio, a brand of Legrand AV, has announced that its all of its RoboSHOT PTZ cameras equipped with RTSP streaming will work with Echo360 to record video directly into the popular education video platform.
This will also faculty, students and administrators to easily manage, share and engage with academic video content. Cameras connect to the Echo360 platform using the college or university network, eliminating the need for HDMI cables which often impact on the placement of the camera.
Instructors can also use Echo360's popular analytics platform to measure student engagement with the video by, for example, tracking how often and how long videos are being viewed term-to-term.
Vaddio director of product management Jay Kilby is delighted to provide support for Vaddio: "While many Vaddio cameras have had IP streaming built in for several years, this recent update from Echo460 ensures higher education users an easier and more streamlined experience."
Echo360 founder and chief executive Fred Singer adds: "With the dramatic growth of online learning and increasing use of multimodal teaching strategies, video has become an essential part of classrooms around the globe. Instructors, administrators and students need new types of tools to more easily and effectively use video in their teaching and learning."
He adds: "Allowing institutions to 'cut the cord' is one more strategy we can deploy to help equip classrooms to be responsive of the needs of digital native students and, increasingly, faculty."