'UX' and why we need to be better at it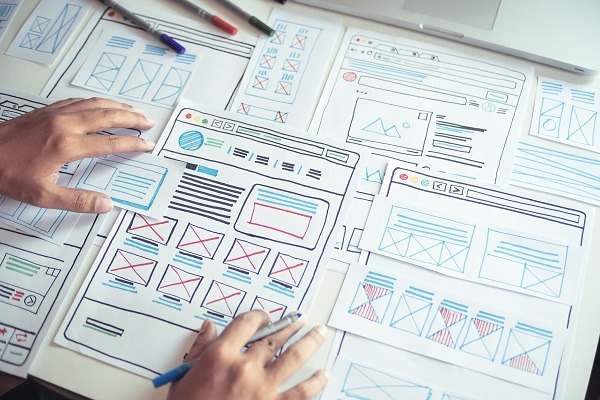 As AV systems become more and more complex, simplicity of operation is key. Geoff Meads explores user experience and the fine line between making life easier or harder.
There's a new game in town. It's called 'UX' or 'User Experience'. It's what the big tech companies like Apple and Samsung use to drive their product design and you better start getting good at it. It's something your customers expect you to be great at (even though they don't know it exists), and it's what we've been selling for years without really knowing it.
If you've already heard about 'UX' then read on. We're going to get some background on why it's so important to our industry and learn some new tricks in the coming months. If you're new to UX then this is going to be a whole new adventure…
A difficult birth
I remember when this industry was born. Well, roughly. That is to say when it stopped being an AV business and it became a wider technology industry. In most of the world we now called it the 'Smart Home' industry, but the name really isn't important. What it sets out to achieve is.
One day many years ago, I walked into the demo room of a Californian retailer and was shown the first, what you might call, 'proper' home cinema. There was a huge screen, a projector (CRT back then), floor standing speakers all around and a rack of gear with twinkly lights. Individually all of those things were pretty familiar, but I'd never seen them brought together to make a 'home cinema' before. Importantly there were two new things in that demo room that were, looking back, about to change everything. A couch (replacing the typical single chair of a Hi-Fi demo room) and a pile of remote-control handsets.
It's not you, it's 'we'
Now in times gone past, our business, the Hi-Fi business, was a pretty lonesome affair. Indulge me for a moment while I describe a hard-to-forget stereotype… There was a single male who bought his first 'proper Hi-Fi' with his student grant. He grew up, got married and was begrudgingly allowed to put his Hi-Fi in the new marital living room. Occasionally, when he had a few minutes to spare, he would turn it on and listen to it. But no matter how hard he tried to explain it, his partner just didn't understand the attraction and described it to friends as 'a pile of ugly boxes'.
Fast forward a few years and…voila! 'Home Cinema' appears. 'Great!' he thinks, I can buy one of those and we can both enjoy it, even kids too when they arrive. And that, ladies and gentlemen, is why you need a sofa…
Back in the Californian demo room the huge pile of remotes probably explains itself. No longer was a single handset that controls your CD player and amp going to cut it. With a home cinema you'll need an AVR handset and one each for the TV, the satellite box, the VCR / DVD player and so on.
This pile of handsets represented a usability nightmare. Even the most hardened enthusiasts struggled with them and even the manufacturer salespeople didn't understand what every single button did. To inflict this on paying customers was, in retrospect, unforgivable.
Baby steps
They say, 'necessity is the mother of invention' and, it wasn't long before the smarter retailers recognised the problem and started to do something about it. I know at least one Australian retailer who designed a unified control system from the ground up and sold it into high-end homes and hotels.
Other retailers looked to the commercial world (boardrooms and the like) to find control solutions from the likes of Creston and AMX. While the tech was still clunky by today's standards, they did the job of simplification and introduced a 'one button' solution to everyday tasks like 'turning on a TV'. Hang on, didn't that used to be easy without a fancy control system?
The trouble with perfect
A couple of years ago I taught a class on this very subject at ISE in Amsterdam. My co-instructor for the class was my good friend (and the insanely clever) Sam Woodward. Sam is a seriously clever lighting chap among other skills and he came up with a rather startling statement which describes one of the big problems when designing control interfaces. He put it something like this:
"If you're going to replace a standard light switch with a control interface you have a problem. The standard light switch is basically perfect".
Think about that for a moment. A standard light switch is obvious in how it works. It works for anyone in any country and in every language. It offers visual feedback when you give it an input and is, essentially, 100% reliable.
So, our first lesson in UX is this. You must not add technology and make something worse. If you add a control which means the systems is less usable, is confusing or that fewer people can use confidently you've failed. In effect, you've charged the client money for them to go backwards.
Applying that to our 'TV becomes Home Cinema' example we failed spectacularly. We made a (relatively) easy to use TV into a difficult to use Home Cinema.
So, what is 'UX'
Ironically, a simple explanation of UX is hard to find as it can apply to so many areas of life. Sure, it applies to user interfaces but also to business processes, service products and many other areas. However, for 'Smart Homes', I might put it like this:
'Good UX practice guides the design of reliable, user relatable controls that can be used with confidence.'
Over the coming months I hope we can look at methods, exercises and practices that will help us deliver better experiences for our customers. I see improvements every year in my work judging the CEDIA Awards but there's still a lot we can do.
As an example, I still see a lot of systems with a 'Quick Start Guide'. While not an abject failure (better to have a guide than not have a guide if one is truly needed…) have you ever noticed that smart phones don't come with a manual? They are so well designed they simply don't need one.
We now have a myriad of system control options, from basic learning handsets to whole-house, custom graphical interface driven systems and everything in-between. So, which is the right one to choose? Which is right for a particular customer? Can we design a system that works for anyone and everyone? The answer isn't simple but, over the next few issues we'll try and find out.