URC introduces new Total Control 2.0 module for LG UHD TVs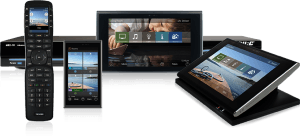 Universal Remote Control (URC) officially announced the introduction of the new URC Total Control 2.0 module for IP control of all 2018 LG UHD TVs including its LG OLED and LG Super UHD TV models.
The URC module supports the full control command set for all 2018 LG UHD TVs.
It enables a wide range of customisation possibilities, including an extensive selection of macro integration possibilities plus direct launch options for end user net service applications, such as Netflix, YouTube and Hulu.
"We are pleased to partner with LG to provide our mutual customers in the custom installation space with extraordinary home theatre, single-room entertainment and whole-house distributed video experiences," said URC senior vice president and general manager Doug Cole.
Authorised URC Total Control dealers can download the URC LG UHD TV module on the URC dealer-only portal.