Tripleplay releases Caveman 3.0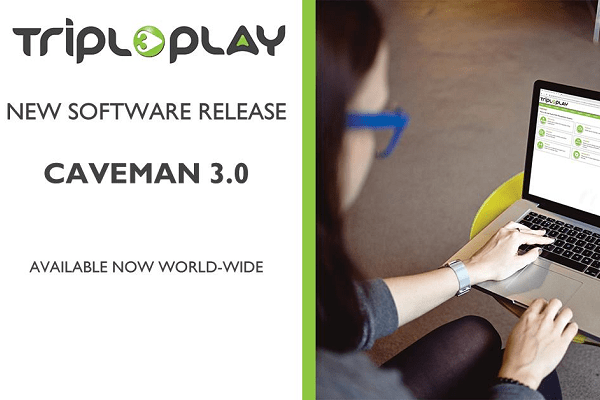 The latest Tripleplay software platform, the Caveman 3.0, is now available and gives users six-way video streaming, social media and map view to Tripleplay digital signage and IPTV.
With 25 new features and enhancements, Caveman 3.0 is one of the most significant software releases to date and builds upon its predecessors, ensuring that Tripleplay clients have a reliable and future proof platform.
Features include:
Six-way multi-view video streaming on a single endpoint
Social media plugin and display for digital signage
TripleView server monitoring for multiple site rollouts
Map view in TripleClient for easy viewing and controlling of endpoints
Multicast to Unicast video streaming support
Closed caption processing and subtitle upload for videos
SAML authentication for user management pages
Optimisation of video playback, enabling quality integrated IPTV and digital signage delivery
Tripleplay CEO, Steve Rickless, comments on the release: "Tripleplay is always ambitious when it comes to software releases and I am extremely proud that, despite many engineers now working remotely, the team has been able to release all new features and enhancements as planned for Caveman 3.0.
"We continue to push the boundaries of our market, leading the way for other manufacturers in our industry and making sure we support and meet the needs of our growing customer-base."