Tripleplay delivers 'sub-frame' encoding with launch of new low latency IP video encoder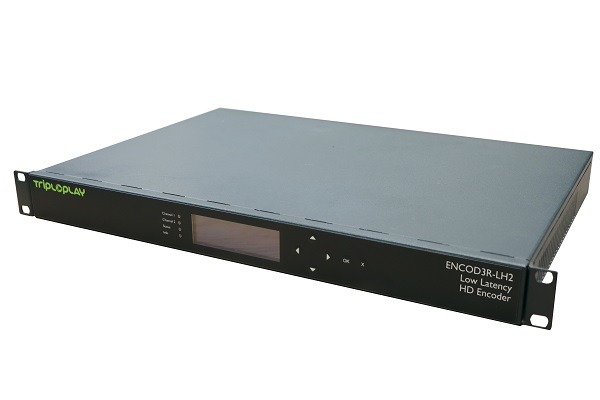 Tripleplay has released its new low latency encoder, giving integrators a best-in-class streaming solution for live events or applications where low latency is critical to optimise the end-user experience when viewing live streamed content.
The new solution ensures the time delay between video input and IPTV stream output is as low as possible, delivering sub-frame latency at 1080p@60. When used in combination with the Tripleplay PLAY3R-SP1 player, the glass-to-glass latency is as low as 100ms, a 60% improvement on the existing encoder.
When used in key verticals like sports stadiums, fans get the best possible experience with the live TV stream and signage fully synchronised with the action.
All fans, whether pitch side of arena can see, hear and celebrate everything at the same time with no discernible time lag.
Low latency encoders also have a key role within enterprises where town hall events or business critical information needs to be streamed to screens with very low latencies to avoid time lags, ensuring all employees receive key information at the same time.
"The release of our new Low Latency Encoder is a direct result of our long-term strategic investment in market-defining products," Tripleplay chief executive Steve Rickless says.
"This new Encoder marks a significant step forwards in our technology innovation and is already proven to deliver exceptionally impressive results, helping to achieve an optimum end-user or fan experience."