Thor Technologies introduces Smart Rack Guard iQ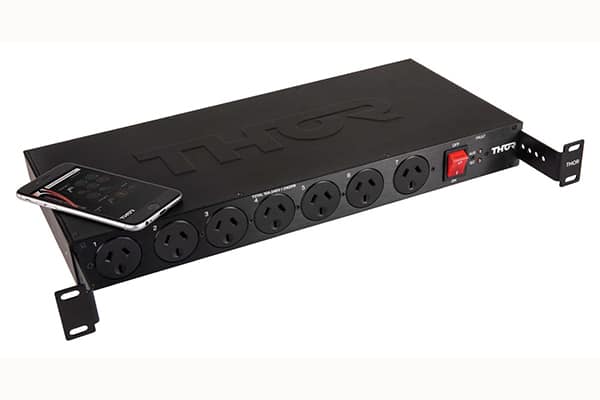 Thor Technologies has announced the introduction of the Smart Rack Guard iQ (RF 11iQ) with integrated secure IP based monitoring functions and the ability to communicate via a web browser or smart phone application.
Featuring two isolated circuits, with one set containing seven individually controlled Australian pin outlets and the other containing a single control for four IEC outlets, the Smart Rack Guard allows users to access immediate advice of any high voltage incident or damage affecting the premium-filtered protector.
Each circuit has spike and surge protection, as well as filtered technology to ensure safe and clean power is supplied to any connected devices. The RF11iQ will send an immediate alert when it has reduced or exhausted its protection capacity but will still continue to allow power through. This allows service technicians to work on a replacement unit without affecting the site operations.
Other features include automatic reboot on outlet one, RJ45 network connection and overload reset.
All features found in the base model Smart Rack Guard pass through to the RF11iQ Smart Guard Remote, with the ability to sit behind a network firewall to ensure security and integrity at all times.
Additionally, all functions and features can be customised in control systems by adding supplied API to become part of the integrated solution.