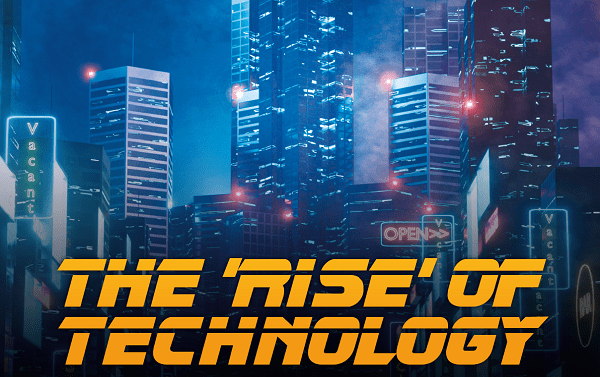 Once the mainstay of mansions and millionaires, smart technology is reaching for the sky in more ways than one. Anna Hayes explores the literal rise of smart apartments.
While there's plenty of encouragement for people to live green and embrace nature, one seemingly overwhelming fact is this: the future is urban.
The UN World Urbanisation Prospects predicted in 2018 that, by 2050, more than one-third (68%) of the world's population would live in urban areas. And while there was no specific data on the type of dwelling this 68% would live in, it stands to reason that urban is going to largely mean apartments, or multi-dwelling units (MDUs).
In a similar vein, the adoption of smart home technology is constantly rising – the rate is a little harder to predict but it's only going one way – up.
Marry those two facts together and you've got smart apartments, an area that is, perhaps, still in its early days of development but, like their architectural attributes, the sky is the limit.
Two of the main considerations in this area are access and lighting control. Where this was once just a common area issue, more and more locations are building individual smarts into the residential units within a building as demand grows for a connected lifestyle.
All mod cons
Most of us probably remember reading that immortal phrase 'all mod cons' while house-hunting back in whatever day we were doing it. But a hobbling microwave and a vacuum cleaner that could strip the fur off a badger are a bit different to the 'mod cons' we're seeing today.
Guy Holden is the managing director of SmartHomeWorks and he says that convenience is one of the big driving factors behind developers installing smart functionality into apartment buildings as a matter of course.
"The general public wants to have smart technology in their homes; the Internet of Things is driving the perception of the need for it. It's, quite quickly, become a good selling point – I've had developers tell me that if they invest $10,000 in technology in their apartment, they're getting another $100,000 for it in a sale."
Guy recently finished work on the high-profile 1788 residences in Double Bay in Sydney, a project he says has set a standard for apartment expectations in the Sydney area. But some developers, he says, are still reluctant to make greater strides in this sector due to cost.
"Some developers are doing it because they have to, it's an inclusion that buyers want. The thing is that if the technology's engineered well, there's not a lot of extra cost because there are certain functions they were going to put in anyway, like lighting dimmers etc. So it's not a huge investment per apartment."
Across the water, in the USA, it's a trend that's confined to bigger cities for now, according to Fusion AV chief executive Aaron Cowden.
"The jobs where it is emerging is a result of consumer awareness and younger tenants/buyers. There's more expectation of smart features but at the same time, developers are reluctant to take it on for the risk of support."
But he cites competition as a big factor in the forging ahead of this area: "As there are more properties, they'll seek to further differentiate themselves from their neighbours. Larger markets will drive the trend and it will trickle into the smaller markets."
A whole building system
While offering smart capabilities as something to entice tenants/residents is a key factor in this area, it's still only as good as the whole building system that's backing it up.
Control4 + SnapAV has a solution focused on this sector – Greg Wright is the senior manager for hospitality and MDU sales and he says that there is always a need and a desire for one cohesive, whole-building system.
"The IoT has allowed the various systems used in these spaces to work together. This provides a more manageable experience for the building owners."
Control4's solution offers individual unit and whole-building automation.
"In an apartment, we can provide the network for which an automation system rides on, as well as control the door locks, lights, thermostat, audio, video and cameras from a variety of devices. For the building, we can control the lights, cameras, audio, video and access."
The latter, access, is a big factor here. It can be as simple as pushing a button to let someone in if you're home or even if you're not, or enabling independent access by scheduling the visitor's arrival and providing an entry code.
Greg also emphasises the importance of system compatibilities and having devices that can be upgraded to work with newer versions of control systems.
Guy echoes the benefits of a streamlined system, pointing out that controlling a smart light with a smart switch or speaker is a neat little trick but there's no one you can call when those disparate products won't integrate with each other.
"There's no one looking after that ecosystem. But if you're using a proper control system, if that stops working there's going to be someone working on fixing it straight away."
In the driving seat
For Hamish Neale, sales director for RealPage Smart Building Suite, smart technology that allows seamless access into a building, apartment, and common area, as well as the ability to control heating and lighting etc., sets a building apart from others.
He also feels that the need for enhanced operator efficiencies plays a big role in advancements in this area.
"Prior to the cohesive whole-building system, managing disparate technology across a building would have been a big headache for the operators. Now, operators can control units to minimise energy waste, but they can also make sure the lights are on for a period of time to make the building look occupied or attractive in the leasing stage."
He also feels that sustainability is becoming one of the top reasons for seeking out smart technology – green buildings are attractive to potential tenants, he says.
Hamish sees three main components in current smart apartment systems: building-wide smart WiFi, offline Bluetooth door locks, and IoT devices using WiFi through Z-Wave, ZigBee or Lora.
"Depending on if it's a new construction, you'd look at Z-Wave and WiFi. If it's a retrofit, Lora is fast becoming the technology of choice. At the moment, the majority of these buildings are new builds but Lora will change the landscape of apartments over the next five years."
He also cites leak detection devices as a popular monitoring service for property managers and owners.
RealPage's big commitment here is through its software CommunityConnect.
"Our software connects the hardware [including third party devices] and other software elements together into a single app for tenants or a dashboard for operators making the disparate systems easy to control and manage."
All work and no play…
In J.G. Ballard's novel High Rise, apartment living is depicted as a community in the sky – it doesn't quite turn out that way but, hey, any excuse to reference Ballard…
Having said that, the idea of creating a connected experience for tenants is to the forefront of smart apartment philosophy.
Hamish says: "Many apartment blocks that are being built now are hyper focused on creating communities. Residents these days are opting for hassle-free living with access to amenities in their building such as gyms or cinema rooms."
Aaron agrees: "The younger generation desires more and more hip, cool spaces and features. The ones (developers) that do it well and consistently tend to be the highest priced units in their market with very high occupancy."
He adds that common area amenities and smart features are an easier play from his point of view: "Sports simulators are growing in popularity. We are also looking into how to monetise VR rooms. But the common items are more traditional – quality AV experience, building WiFi and accessible conferencing solutions for remote work spaces."
A recent case study from Control4 showcased a private movie theatre in a luxury apartment building in London. The drive here was to create catered experiences for residents which resulted in the construction of a billiards room, a bowling alley and an 18-seat private theatre with Triad Platinum Series in-ceiling speakers.
Over the course of the last 18 months, we've seen people working from home and realising that they don't need to be in an office, or within an hour's commute or, in some cases, even in the same state. That realisation has prompted some soul searching for people, embracing the idea that they could move out from urban centres, out of their apartments and into houses.
It's a projection that the building industry is watching carefully but those in the technology sector aren't too worried, nor are they expecting a mass exodus from the cities.
Guy believes that any dip in the building industry during the pandemic was merely temporary.
"Any downturn in building, which I've seen in the last five years, is always outweighed by the upturn in the take-up of technology. There might have been a bit of a hiccup for a few weeks but after that work came in thick and fast. Some of it might be motivated by people sitting at home, spending nothing and deciding to open their wallets for technology. But I think it's more to do with the exponential curve of tech going into houses."
He also feels that Australia is unique in its uptake of smart technology, saying that unlike in other areas, it quite quickly became a 'normal thing for normal people', with packages costing considerably less than in other parts of the world.
Greg feels that there will always be a segment of the market that favours apartment living, hence there will always be a need and want for smart technology.
"Even with people pivoting more toward buying houses or moving out of cities, there is still a need to stay connected and have control over these spaces. I don't see the need for this technology going away any time soon."
He also feels that the progression of technology in these spaces has and continues to be remarkably inventive.
"When looking at the last ten years and how far we've come, I cannot imagine what this technology will look like in another ten years."
The development of technology will depend a lot on geography and local regulations, Hamish thinks, pointing to the US where apartment block dumpsters are fitted with cameras to monitor recycling misuse and thus allowing buildings to meet green credentials.
"The future holds not just new technology and innovation but a new focus on the use of the knowledge we gain from the technology. We believe that operators look to change the behaviour of residents' energy usage through awareness. So while there will always be a new smart home technology, we think that environmental impact will be what drives a lot of future decisions."