The Lightware MX2-16×8-HDMI2.0-audio-R is now available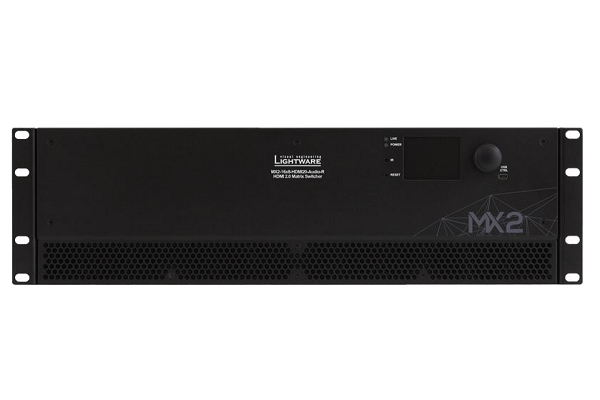 Building on the MX2 standalone matrix family, Lightware has released the MX2-16×8-HDMI2.0-audio-R which supports HDMI 2.0 on a 16×8 crosspoint size in an R-type edition.
The R-type designation signifies a dual redundant power source with two, independent, rugged power connectors and reinforced RS-232 and Ethernet ports.
The device also boasts uncompromised 4K UHD resolution at 60Hz 4:4:4, audio embedding and de-embedding and 3D, Dobly TrueHD and HTS-HD master audio support.