The growth of automation in Nigeria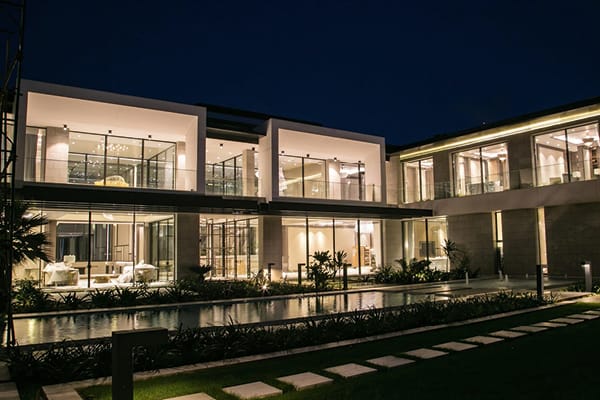 Nigeria has had a bad press because of spam emails, but its systems integration sector is becoming a serious business. Paul Skelton reports.
For many Australians and New Zealanders, exposure to Nigeria involves little more than the spam emails that still fool a surprising number of people.
But in 2011 the investment bank and financial services company Citigroup listed the African country as one of the top 11 global growth generating (or 3G) countries, which are identified as profitable investment opportunities.
In fact, Citigroup's report states that Nigeria will have the highest average GDP growth in the world between 2010 and 2050.
What is driving this growth? Apart from the expanding manufacturing, financial and service sectors, the Nigerian economy is being buoyed by substantial growth in communications, technology and entertainment.
This includes residential and commercial systems integration.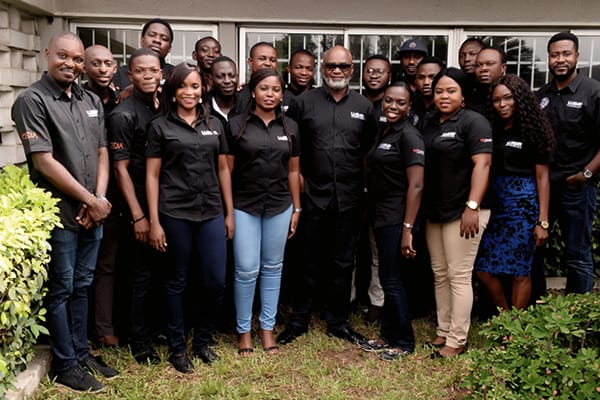 Woodstock Electronics (WSE), based in the most populous city of Lagos, was one of the first companies to promote integrated technologies in the region. The company's origin story is one that would resonate with many Aussie and Kiwi integrators.
"WSE founder Ayo Onafeko has always loved audio," WSE general manager Olayinka Odejayi says.
"As a child he was always tinkering with amplifiers and other audio gear in a bid to get the perfect sound.
"Among his peers he earned quite the reputation as the go-to guy for all things audio.
"On his return to Nigeria following tertiary education in the UK, he got involved with building services and identified the opportunity for distributed audio on projects he was working on.
"His business quickly grew to include other services: video distribution, control systems, home cinemas, etc. In a bid to build a world-class organisation he signed as a founding member of CEDIA and InfoComm (now AVIXA). The rest, as they say, is history."
Sleeping giant
Kunle Olorunesan, a Lagos-based AVIXA certified technology specialist who operates Syncessential Services, says the Nigerian AV market is still in its infancy, but it is growing.
"AV is one of the fastest growing market segments in Nigeria.
"But despite increased demand for products and services to meet clients' needs, the number of AV integrators that can deliver excellence is grossly inadequate. For this reason, I believe the AV market can continue on a path of very rapid expansion.
"Nigeria's population is enormous, so AV needs are huge. There is particular demand for seasoned professionals with seals of approval from globally recognised institutions like AVIXA.
"In the AV market, the opportunities are almost limitless – that includes every market segment from residential to commercial. In fact, there are opportunities in any category that an AV professional might want to service."
Kunle believes this growth is being led by display technologies, overlaying text on images/video, lighting design and the harmonisation of various inputs for affordable streaming across existing infrastructure.
Olayinka agrees there is tremendous potential for expansion.
"AV in Nigeria is unquestionably a growing market. It's largely informal and unregulated at the moment but growing at an impressive pace nonetheless," he says.
"As long as there's more and more awareness – especially among the upper middle class – and increased disposable income for corporations and individuals, the market here will grow in leaps and bounds.
"The introduction of more affordable solutions to the market would also be well received by more of the population.
"Right now the market is a 50/50 mix between residential and commercial. Most firms will cater to only one segment of the market. WSE is one of the very few firms, if not the only one, with the ability, skills and expertise to serve residential and commercial clients."
WSE has been involved in many high-profile projects in Nigeria.
"We recently completed a villa project for an ultra-high net worth individual with a total value in excess of $25,000,000.
"This project included Lutron automated blinds for every window, Lutron HWQS lighting control for more than 250 light circuits, HD video distribution using Wyrestrom HDBT products, Amina speakers, CCTV from Lilin, Pakedge wired and wireless LAN, and Control4 automation in every room.
"In the commercial sector, we also completed a $3,000,000 office fit-out for a local oil and gas firm. The boardroom was fully kitted with a Crestron DM-powered 3×2 videowall, Shure MXA910 ceiling microphones, Barco Clickshare wireless presentation, Crestron AVIA digital signal processors and amplifiers.
"We also deployed a Biamp solution for a two-way PA system on four floors, and simple Crestron small meeting/huddle room systems in addition to a Crestron room scheduling solution."
Joyful noise
Several years ago, Kunle worked in computer-based testing as a database administrator, test admin, system analyst, network technician and project manager all wrapped into one.
His journey into systems integration began when his local church sought help to converge its AV and IT networks.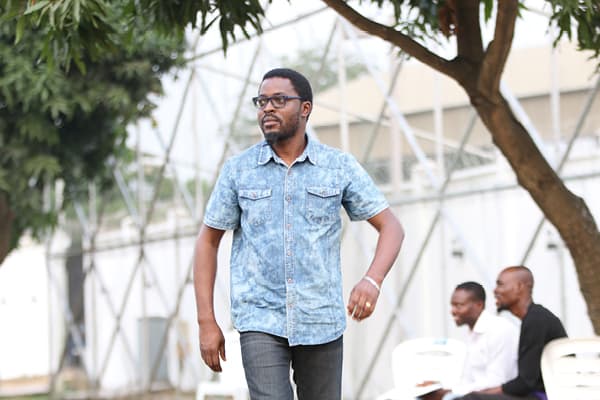 "My church needed volunteers and I joined without thinking twice," he says.
"A friend gave me some wonderful books on AV integration, which led me to study international Standards. I gained my CTS certification through AVIXA (then InfoComm)."
Kunle mainly services houses of worship. Projects he has worked on include the Daystar Christian Centre in Lagos and the Summit Bible Church in Abuja, as well as being a sub-contractor to the Lagos State Government on the Lagos@50 celebration.
Working with high-end technologies isn't easy in a country where awareness of such is limited, where political corruption was once rife, or where almost half the population is under the age of 14.
"Challenges are part of everyday life – knowing what you can handle and how you respond to stressful situations will hugely influence the outcome," Kunle says.
"Yes, there is the lack of awareness among end users. There is also lack of proper understanding and interpretation of clients' needs by many AV integrators, which usually makes clients wary of seasoned AV integrators.
"There is a huge disparity between what clients want and what their available funds can get them.
"Not that this is unique to Nigeria. It's what colleagues in other parts of the world battle with every day. Like I said earlier, it is how one responds to these challenges that dictates the result."
Olayinka says the major challenge for his company is finding skilled labour.
"You can hire people with the right attitude and invest in training them. Then, when you're just about to get a return on your investment, they usually up and leave.
"Cowboys and charlatans are also an issue. These individuals do quite a lot of damage to the industry as a whole.
"An improvement in infrastructure in terms of things like power supply and fast and reliable internet access would also be very welcome."
"However, I have read many complaints from other integrators in other climes about almost the same issues we have here."
Out of Africa
It's increasingly clear that, for suppliers, Nigeria is an important market to investigate.
"Nigeria is the entry point into the African market for many solutions, brands and trends," Olayinka says.
"A large percentage of the African visitors to international trade shows such as ISE, CEDIA and InfoComm are Nigerian.
"In addition, several of the more forward-thinking Nigerian systems integration firms, WSE included, are making inroads into other countries on the continent. In a few years, I expect that more and more firms that originated in Nigeria will be well established in other countries and actively involved in high-profile projects."
Kunle says that as the Nigerian market grows more people will join the industry.
"Due to the size of our population this will have ripple effects, as there will be a more affordable labour force that can meet international Standards."
"When this happens, we as a nation can send skilled personnel to other parts of the globe.
"Our human capital – though currently in an unrefined state – will contribute to the global AV market."
Kunle does offer one piece of advice to intrepid suppliers looking to tackle the African market.
"Manufacturers should consider the local market design and structure their offerings to cater for our unique needs. They should do this by partnering with or establishing service centres in Nigeria."