The FLX-E Series by Stewart Audio, the most versatile half-rack amplifier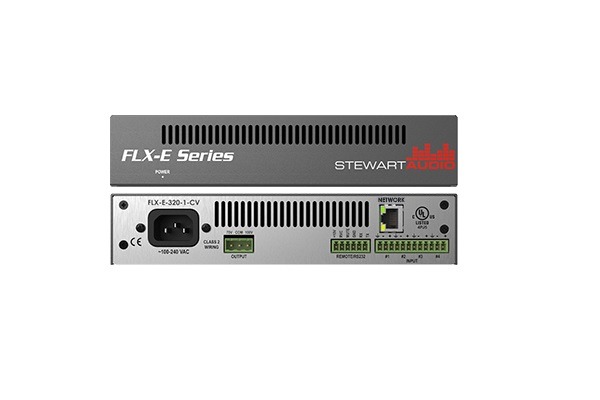 Stewart Audio has released its most versatile half-rack amplifiers ever, the FLX-E-80-4-LZ-D provides 80/40W from each of the four output channels into a 4/8Ω load.
At the heart of the system is an internal full-function DSP designed to solve a range of audio problems in just the one enclosure. It includes a full cross-point mixer, pre-mix level control, EQ, filters, limiters and much more.
An Ethernet port makes programming simple, fast and repeatable for large installations and alongside the RVC and RS-232 control enables volume control from a wide range of devices. Additionally, Dante audio networking capabilities provide four network output audio channels.
Stewart Audio believes users won't find a more flexible combination of power output and processing in a comparable package on the market today.