The effect of contractor-grade lighting control systems on integrators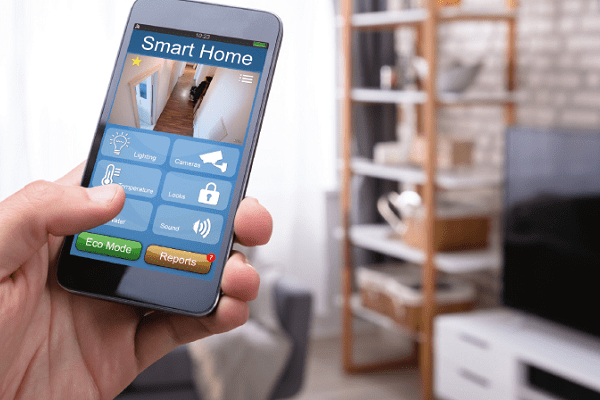 There's been an influx of electrical contractor-grade and DIY lighting control systems in recent months. Sean Carroll looks into how this may affect integrators.
Google's Assistant and Amazon's Alexa are marketed as one-stop shops to turn a dwelling into a smart home.
One small problem – they don't actually do that.
Alongside the popularity of these virtual assistants we've seen a rise in electrical contractor-grade and DIY lighting control systems, some of which branch further into home automation.
To lower costs, the systems predominantly operate over WiFi or Bluetooth, and most tout an ability to be controlled via a mobile device or the aforementioned voice assistants.
However, if they are to be controlled wirelessly while remaining at an affordable price it makes sense to go through a smart phone rather than installing additional hardware.
Imagine that lighting control and home automation systems are on a spectrum. There's full automation and work for integrators at one end, and more basic
lighting control at the other.
In some ways, it's also a spectrum of value: the more services you can provide, the closer you come to the integrator market.
New products on the basic end of the spectrum give people options and the flexibility to add only the elements they want. If customers just want lighting
control they can do that and control it with a smart phone or Google Assistant.If they want a security system that lets them see who is at the front of their
house from anywhere in the world, they can also do that.
If bar or restaurant owners want hidden LED strips throughout their buildings that are easy to control, let them do that. There's a market here for customers
that don't want to spend a lot or just want access to certain aspects of home automation.
The housing market has also played a role in the influx of these home automation technologies. Evolt chief marketing officer Ben Green has noted that with the number of people struggling to repay home loans, owners are more inclined to renovate or upgrade their existing dwelling.
"We've got wages stagnating and interest rates are at historic lows," Ben says.
"People have a little bit of extra cashflow at the moment, so they can change the environment a little bit. Why not install a lighting control system?"
Kasta, the lighting control system from Haneco Lighting, entered the market earlier this year. It has found success in the residential and commercial markets. National sales manager Ben Clarke describes this new market as 'bread and butter' for integrators. They usually work in the high-end bespoke market, but they need to be aware of the other end of the spectrum.
"Integrators almost
need to take a step back and view what
else is available," Kasta national sales manager Ben Clarke says.
Rather than doing six luxury homes at a quarter to a half million dollars each, maybe you do 12 homes that bring in five or 10 grand," Ben says.
"It's the next level down of their business. It can take less time, have fewer complications and in some ways be more rewarding and profitable."
However, if a customer wants full third-party home automation with a central hub, they know where to come.
Midwich APAC managing director Michael Broadbent said at an Integrate 2019 Tech Talk that as long as you add value in your market, you'll have a place.
That comment also applies to the influx of contractor-grade systems. Integrators need to understand the basic end of the market and ensure they add more value. If they do. and remain at the higher end of the spectrum, their business won't be affected.
In a 2016 edition of the Connected magazine, a Perth-based integrator outlined his experience attempting to automate his house with only consumer-grade
systems.
The results were … interesting. It did work, but the owner had to jump through a lot of hoops. Luckily, there was a bit of IT knowledge. Without it, the attempt
would have fallen flat. The main benefit of going with an integrator is that a fully-automated home with interoperability across all third-party platforms can be achieved with one central hub or control element. There will always be a market for this kind of product.
The rise of contractor-grade and DIY lighting control products is an interesting space for integrators to watch.
Click HERE to download a spreadsheet with all contractor-grade and DIY lighting control systems.