Surviving the economic crisis
As the economy begins to contract, the consumer response is to tighten the belt. This usually means spending less on everything but the essentials, such as fuel, groceries, and utilities.
Sales of 'luxury' items are often the first to suffer in an economic crisis.
Other effects on industry stem from variables like the volatile Australian dollar and the recent drop in petrol prices, both of which influence the cost of imports.
So the home automation industry might reasonably expect to be on shaky ground.
Yet many in the industry, including distributors, manufacturers and installers, are remarkably buoyant.
Consumers may indeed abandon luxury items in times of economic downturn, but few in the home automation industry define electronic infrastructure in the home as a luxury these days.
CEDIA Australasia general manager Stephen Miller, for example, sees a fully wired home as a 'basic' in the 21st century. And he believes the financial situation is an opportunity for installers to educate clients on the pitfalls of taking shortcuts when installing 'electronic plumbing'.
"It is important for installers to encourage people to take home automation a little more seriously and put the core infrastructure in to allow for future home automation purchases when economic conditions ease," he says.
"When new homes go up, often the essential 'electronic plumbing' hasn't been installed to allow for kids to hook their computer up or to have a second TV in the spare room.
"Skimping on these things at the installation stage is false economy. Clients think that they're saving but in the long run they are not – it will cost a lot more to install these things later as a retrofit."
Others in the industry agree that the products and services they offer are no longer regarded by the public as luxuries.
Peter Curley is managing director of Home Theatre Group, which distributes the Sanus range of mounts and brackets, and Vertical Foundations – a range of furniture that mounts on walls.
"Australians simply aren't going to tighten their belts in this area," Peter says.
"If they don't plan to go out and spend money, they're going to want home entertainment. They will want to set their equipment up properly with attractive mounts and brackets and take pride in their home – and increase their equity in it."
Installation company Surround Sound director Mark Jeisman says that in times of hardship people have a habit of 'cocooning'.
"They invest more in their surroundings to watch movies, listen to music or have friends around for a barbecue, rather than putting fuel in the car and going out for dinner, or travelling."
Conversely, some installers still regard their products as a luxury but believe this will insure them against the crisis. If those in the target market are relatively well off, they are better placed to ride out the crisis and keep spending.
"People at the top end of the market always seem to have the money in good times and bad," ZENtec director Ian Corless says.
"From my experience, they often take to the sidelines for a short while as things wash over but are the first to spend when things are looking up."
Western Australia-based Mark believes that many in the resource-boom State are in a good position to spend.
"There is still a very positive outlook in the residential building market.
"This is particularly so at the top end where things continue to be vibrant, although in the middle and entry-level markets it's perhaps not as strong as in the past few years."
Nigel Macara of Audio Marketing, the distributor of SpeakerCraft and Krell, agrees.
"Possibly consumers will be a little more circumspect and minimalist in their designs and requirements, but they will still proceed with projects as planned," he says.
Consumer confidence is only one aspect of a slowing economy. On the supply side, cost increases are likely to shrink margins, making it even more difficult to be competitive in an already tight market.
Anticipation of future cost increases has particularly concerned those, like Mark, who work in the new-home sector, in which fixed-price contracts are in place for years at a time.
"Our main concern is the cost of imported items from suppliers," he says.
"We have absorbed a lot of the increases to shield our clients, so with some products our selling price is our cost price."
Industry commentators predict more heavy price increases across the board, although a weakening dollar has helped with advance orders in the short term.
"Differing payment plans mean that there is a delay in the way businesses are feeling the effects, and the weakening dollar has helped us," Peter Curley says.
"For example, I might have sealed a deal for a consignment back when the dollar was really strong, but I only pay when the goods reach our shores 30 days later. Some businesses have an even longer exposure of 90 days."
Ian Corless says most goods have gone up 20-30%, or are about to.
"On several projects I'm working on it means purchasing the parts now to avoid the price rise, even though the fitout in some cases is about three months away."
The downturn is therefore affecting companies at varying rates depending on their payment plans.
If a company is able to 'lock out' for a longer period, the effects of price rises aren't going to be felt for some time. And they will take even longer to trickle down to the consumer – provided companies don't raise their prices earlier in anticipation.
Canohm national sales manager Robert Costello says competitors seem to be announcing price increases on an almost daily basis.
"Our position is that we have a warehouse full of stock that we paid reasonable prices for.
"We made a bit of extra money while the exchange rate was great, so we didn't drop prices at that time. So we think it's unfair to immediately pass on new prices.
"There's a credibility side to this. We don't have to do it immediately and there's also a chance that the dollar will recover, so for those reasons we're waiting until early next year to see if things stabilise.
"We can weather the storm for a bit, and perhaps gain an edge over competitors who are raising their prices immediately. We have a buffer, and we have too much stock, frankly."
Mark says some suppliers have been working with system integrators to ease the pain.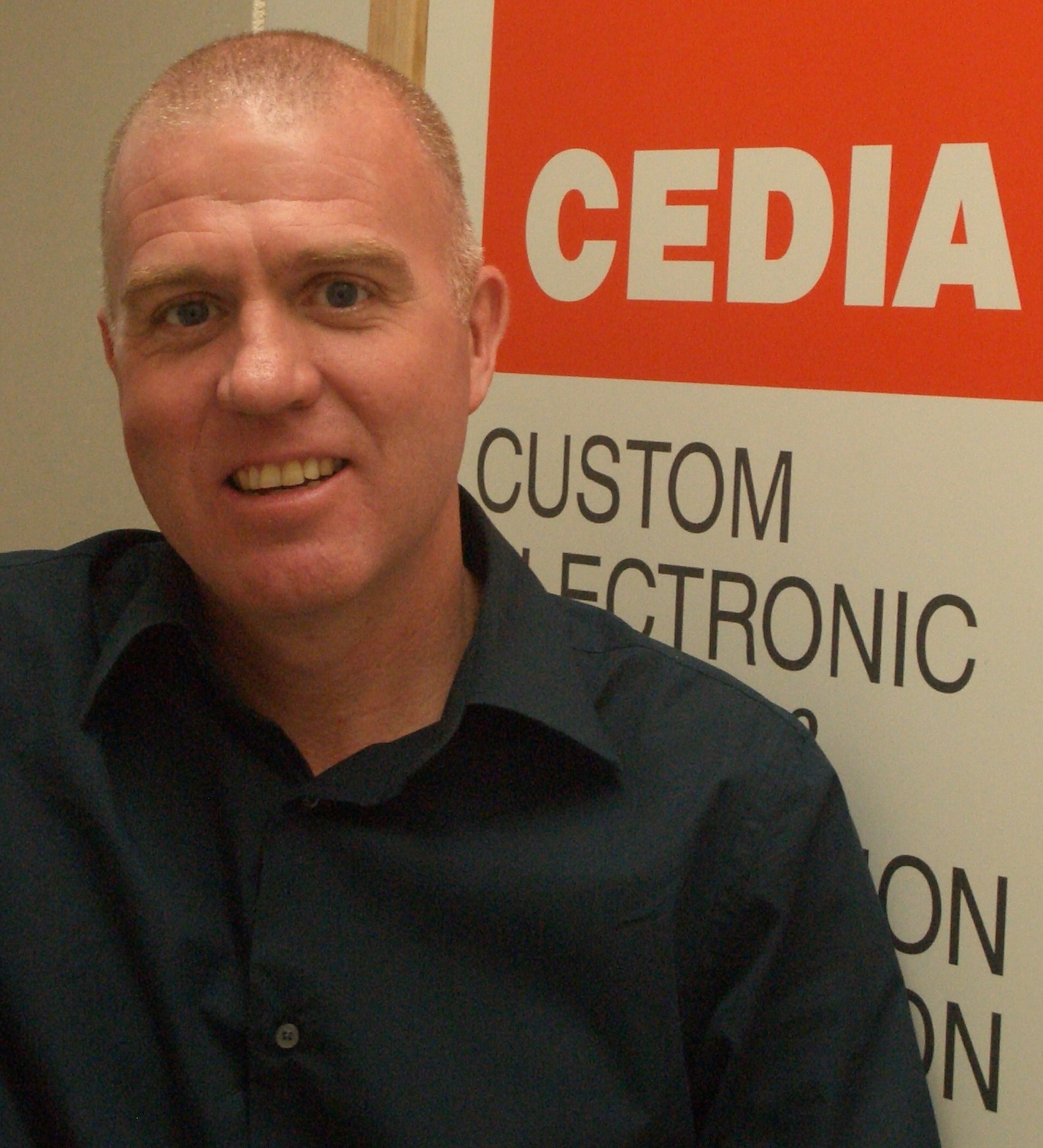 "What has been disappointing is that others, who took advantage of the dollar when it was strong and didn't ease costs, have been the first to jack things up now that things have turned."
So what can businesses in the home automation industry do to protect themselves? With the slowing market for new dwellings, the answer may lie in expansion into renovations and retrofits – helping clients to improve the value of their existing homes.
"If times are tough for a system integrator then it might be time to diversify," Mark says.
"Work out how many homes in Australia don't have any degree of automation – and start peddling."
But many installers are reluctant to fix 'someone else's problems' rather than starting from scratch, and retrofits might mean additional labour considerations depending on the complexity of the work.
"If that is a market you want to target, you've got to be prepared for the type of work and the skills involved," Peter says.
"When you're putting up a new house, it's nice, clean work. It can be a major undertaking to overhaul the wiring of an older home."
For distributors, it's a question of curtailing capital purchases and trimming general expenditure wherever possible.
"In the longer term, if the Australian dollar doesn't recover, we might have to put prices up," says Robert, who distributes Vogel's mounting systems and Canton speakers.
"In the short term there is a window of opportunity in which you might get people rushing to beat the price rises, but in the long term people might put the purchase off."
Many of the industry commentators canvassed believe there are benefits and opportunities to be found in the economic downturn.
Some say there is now breathing space for following up on old clients, marketing and business development – something they didn't have when there was a constant stream of work.
"I expect there will be consolidation during this period, meaning that suppliers will hold less stock, take on fewer new products and ease up on training and general promotion," Ian Corless says.
"I have decided to narrow the spread of work we accept to focus on C-Bus, multi-room audio and home theatre.
"We have dropped data/TV/telephone distribution, security, access control, camera systems, intercoms and other minor associated work. This reduces stock and the competence required for staff to carry out jobs."
Others mention that a looser labour market means they can find the skilled workers they have been looking for.
"Last year we spent thousands of dollars on advertising for people to get involved in the automation industry and didn't receive a single credible reply – basically because there wasn't anyone," Mark says.
"However, we are seeing a progressive 'freeing up' of electricians, data people and fringe industries that many transpose into the residential systems integrator market.
"So that's good overall for all CEDIA members who are trying to grow their under-resourced businesses."
Some installers are concerned that the development and release of new products will be slowed or delayed as a result of the crisis. On the other hand, many feel that technologies will be streamlined and the best products will endure.
"Often this brings out sensible decision making and an increase in conventional purchasing habits for simpler products and services that will flow through to our industry," Nigel says.
"There will be fewer zones required, simpler, more sturdy control applications, streamlining of sources and applications, and better-quality core items like amplification, switching and loudspeakers."
Ultimately, there is still a lot of room for growth and development in the home automation industry.
A couple of decades ago home cinemas were practically non-existent. Now they are rapidly becoming a 'must have', even for lower-income families.
As most commentators have noted, the market is nowhere near saturation, and the industry can open up new markets in the future.
"This industry is still extremely fortunate in that a lot of consumers are not aware of the scope of products, services and applications we offer," Nigel says.
"This means we have enormous potential for growth in new areas, despite downturns in economic growth."
Stephen Miller believes there are opportunities, but it is important not to underestimate the scale of the financial situation.
"Every business has got to have a look at where they've been and where they're going, because if they do stay the same they will cease to exist," he says.
"There are cost savings if you look for them. Sometimes you've got to stand outside the shop and look in to realise what you've been doing wrong."