StormAudio unleashes firmware 4.0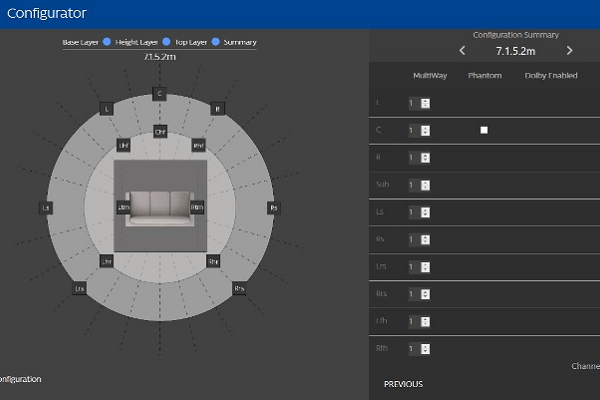 StormAudio has released its new Firmware 4.0 for download. It will be pre-installed in every StormAudio Immersive Sound Processor MK2 device while existing MK1 users can download and update their device to run this firmware version at no additional cost.
Firmware 4.0 includes an upgraded immersive audio capability, being the first on the market to feature the latest Dirac Live Bass Control module, a cutting-edge bass management tool for enhanced cinema experiences.
It also features a redesigned Speaker Configurator for more flexible configuration possibilities and integration of the Roon music management system. All features are designed to improve the entire configuration and calibration process for the best possible home media entertainment results.
Any ISP that runs firmware 4.0 can now support Dolby Atmos layouts of up to 13.1.10 and additional screen centre, rear surround, front and rear height channels for a more immersive experience. For other setups where installation of Dolby Enabled speakers are used, these can now also be configured and managed with this new firmware version.
The new codec will analyse the speaker layout installed and will now make use of the rear channels in the layout when playing back native Auro-3D 9.1/11.1 content. Also updated is the Auro-Matic upmixing algorithm, with more refined dialog management on a two channel stream for improved handling of legacy sources.
In addition to these immersive audio updates, DTS:X Pro capability will be added in the next upgrade of the Firmware 4.0, coming soon in the upcoming months.
ADVERTISEMENT

ADVERTISEMENT
ADVERTISEMENT

ADVERTISEMENT