SnapAV offers the full Pakedge for networking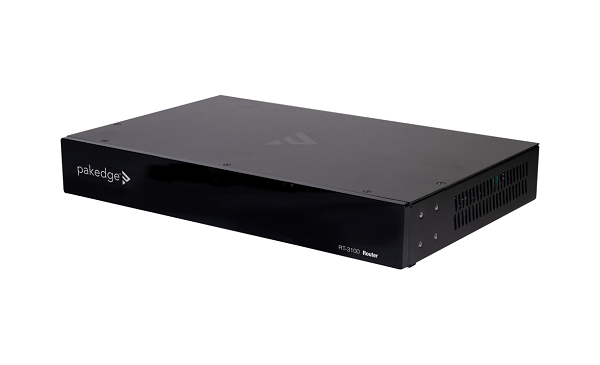 SnapAV has broadened its Pakedge networking equipment line by adding the new RT-3100 Gigabit Router.
The router provides premium network performance, reliability and security for homes and small businesses, delivering gigabit WAN-to-LAN, customisable firewall settings, a streamlined configuration for faster installs.
It also includes built-in BakPak remote monitoring for connected devices.
The RT-3100 offers quick setup, pressure-tested reliability, and performance for the custom install channel. It is engineered to deliver exceptional performance for the growing number of bandwidth-hungry smart devices in homes and businesses. Its customisable VLAN and policy management enables more granular control of network traffic, including traffic management between VLANs down to the individual device level.
BakPak remote management allows dealers to manage and monitor their customer's network and connected devices such as those for automation, lighting, entertainment and more. It is license-free and helps dealers to increase their business efficiency and keep customers happy.
SnapAV chief product and technology officer Charlie Kindel says that remote management gives dealers the avenue to proactively troubleshoot and manage networks.
"Pakedge continues to bring a breadth of networking solutions with major value over competitive products. The Pakedge RT-3100 is a new go-to for dealers to maintain capable, reliable, and right-sized networks for any client's AV system or smart home. Dealers can look across the complete Pakedge line to standardise on a single brand irrespective of project size."