Snap One launches Strong Carbon Series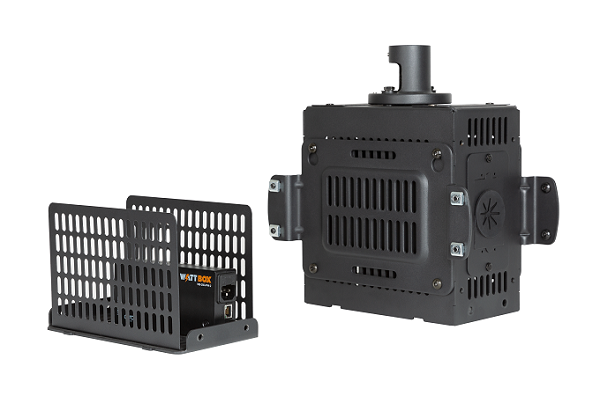 Snap One has launched its commercial-focused Carbon Series of Strong mounts that are designed to provide superior strength and reliability for overhead digital signage installations of displays up to 100" diagonal and up to 220kg in weight.
Snap One infrastructure product manager Logan Rosenstein says the Carbon Series' ceiling and wall mounts empower commercial integrators through superior quality mounts available to fit every project's needs.
"Commercial integration firms need fast, reliable access to in-demand products," Logan says.
"With Strong Carbon Series display mounts, we're ensuring our partners can easily bundle mount orders with other Snap One products to simplify the purchasing experience. Plus, the thoughtful design and robust strength of Carbon Series mounts and accessories make them ideal choices for elevated digital signage, from overhead menu boards and bar TVs to airport info displays.
"Snap One commercial partners now have a true one-stop-shop for digital signage solutions, from displays to cabling to mounts."
For ceiling-mount installation, partners can purchase steel I-beam mounts, wood joist mounts and numerous ceiling plates including an anti-vibration model. They can also opt for a 60" fixed drop pole, various lengths of adjustable drop poles, mounting boxes with cable management systems and mounting struts and arms for displays up to 100".
A typical solution consists of a ceiling mount bracket and a separately sold drop pole, mounting box, mounting strut and TV mounting arms. Landscape and portrait mounting arms can support up to 100" displays with various VESA mount sizes.
The arms can support up to 125-pound displays, enabling simple implementation of virtually any modern signage product. The drop poles and ceiling plates are available in black and white finishes to suit a variety of projects. Wall-mount installation is also possible using the Carbon Series Menu Board Wall Bracket. Additionally, pre-configured units are available as well for quicker shopping and introduction to the product line.
ADVERTISEMENT

ADVERTISEMENT
ADVERTISEMENT

ADVERTISEMENT