SiliconCore propelling outdoor market to its highest resolution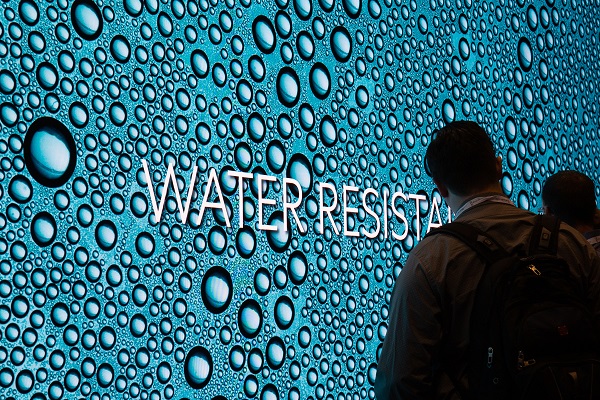 SiliconCore Technology is launching into the outdoor market with a new 1.2mm LED display at ISE.
This first-of-its-kind innovation features the highest resolution of any outdoor display and presents new possibilities for outdoor digital signage and close proximity viewing. It delivers higher density large displays and provides a sustainable and durable replacement to outdoor LCD that breaks free from conventional display ratios.
The SiliconCore 1.2mm Outdoor LED Display enables flexibility with a modular design, incorporating fully waterproof IP65 PCB's. A custom sub-frame can be made to any dimension which increases scalability and allows for greater creativity.
This high resolution, highly modular approach for building the 1.2mm Outdoor LED Display allows for increased content density, a welcome opportunity for advertisers. It also makes it easier to service in the field when compared to LCD alternatives, ensuring LED reliability with easy repairability.
SiliconCore's patented Common Cathode Technology addresses the heat density concerns that enables this high resolution 1.2mm pixel pitch for outdoor. The sustained brightness of 4000 nits, needed for outdoor high-density displays, is balanced by the low power consumption that SiliconCore's driver technology achieves. A single 72" display at maximum brightness with video content averages 500W and has a much longer operating life of two – three times more than LCD.
As a replacement for LCD, SiliconCore's outdoor LED offers a clear choice: It is less susceptible to temperature fluctuations; maintains a consistent brightness with an expected lifetime exceeding 10 years; Individual modules can be serviced or replaced, rather than a full display replacement. These ROI improvements marks a shift towards miniLED solutions for outdoor and a turning point towards 1mm pitch outdoor solutions with SiliconCore leading the charge.
This new product marks a new era of LED design for SiliconCore, who celebrates 25 years in business in 2023.
SiliconCore Technology chief executive, Eric Li, says: "We are the first manufacturer to bring this modular approach narrow pixel pitch LED displays to the outdoor market. This has been made possible by utilising our patented LED in Silicon Array (LISA) technology for durability and our patented Common Cathode technology for better power and heat management. LISA is now IP 65 rated and durable enough to stand on, we are pleased to introduce it to outdoor environments with no compromise to brightness, colour reproduction or product lifetime."
SiliconCore senior vice president, strategic initiatives, adds: "Compared to existing LCD solutions, this innovation for LED brings even more modularity, flexibility and creative opportunity to the outdoor market. This design allows for creativity with displays, breaking free from the conventional display ratios associated with existing LCD solutions.
"Introducing 1.2mm pitch to the outdoor market means higher resolution content per square metres. The high brightness combined with low power consumption results in a longer product lifespan, better ROI and a more robust technology for the market."
ADVERTISEMENT

ADVERTISEMENT
ADVERTISEMENT

ADVERTISEMENT