Signing up to a revolution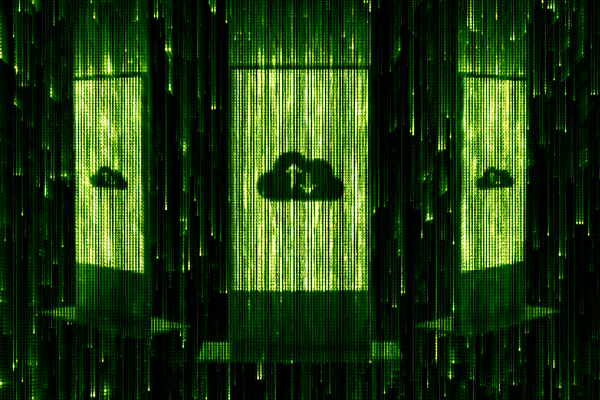 With supply chain challenges and pent-up demand for technology, software solutions have stolen a march on the traditional black box. Anna Hayes looks into a market tap that can't be turned off.
We all know the phrase, 'possession is nine-tenths of the law' – I often look at it in conjunction with 'neither a borrower nor a lender be'.
And, ultimately, I hear my dad's voice in my head telling me to take as short a time as possible to pay off my car loans…
Quotes and my dad aside, the pro-AV industry and particularly the commercial side of it has largely been built on a 'black box' framework that required clients to purchase outright the units that would run a system and, as needed, replace or upgrade them in due course.
That was all well and good in the past when our expectations for these systems were limited and, in many respects, they fell into that 'nice to have' category of technology. This was especially true of the area that has seen the most development in this regard – video conferencing and collaboration.
In the past, we drove or flew to our business meetings – at a stretch we'd call and speak to someone on a phone, but video conferencing was something that was seen more as a glitchy headache to avoid.
But as W.B. Yeats would say: 'All's changed, changed utterly…'
With upgrades and developments coming thick and fast, systems are struggling to keep up with the new features we are demanding. That coupled with supply chain issues and the difficulty of simply getting hardware to begin with has created the perfect breeding ground for software and software-led solutions to chart a new course in many areas of the AV landscape.
A steady progression, amplified
At InfoComm 2021, panellists discussing new technology on the show floor were blown away by the sheer number of subscription and software products on offer – a massive increase on previous years reportedly.
But software isn't new, far from it, and the move towards more of a software and subscription-based model had been steadily chipping its way into the mainstream prior to the last two years of pandemic pandemonium.
InSight Systems' director of technology, Myke Ireland, says the industry, as a whole, has been moving towards software and that this is a natural evolution.
"The AV industry in particular has been pushed into working on the network. And, particularly with video conferencing, the pandemic sent everyone home and made them use video conferencing – where probably 20% of people had engaged in daily video conferences before, now it's everyone and it's just the standard way we communicate. So that really worked to leverage the importance of software as opposed to proprietary hardware."
Geoff Crane, ANZ sales director at EPOS, agrees, saying: "A shift in accessible scalable technology has also been a catalyst for this, changing expensive and fixed on-premises solutions to flexible cloud-based solutions."
Choice and flexibility are also key to a client, according to industry professional Michael Carvosso who says that while there are many players in the various software categories, they all offer something a little different or exclusive which means that, to the right customer, those differences are key.
"Many of the solutions are good, maybe even most of them, but one is the best fit for a specific set of requirements and that allows them all to coexist."
One company that offers subscription software catering for a wide range of use cases is Sound and Image Group. Its managing director, Troy Streat feels that software has simplified a lot of meeting spaces that previously had frustrated their users.
"When you look at the AV industry 15/20 years ago, it was all done in-house so companies had to hire AV technicians who were all in-house. The trend is going the opposite way now where they're all going out of house and doing AV-as-a-Service and letting AV companies look after their AV gear."
Simplicity, he says, is key here – people want to be able to walk into a room and their meeting is ready to go.
Going their own way
As much as software is solving new problems in relatively swift time, there are certain areas where hardware will always be king.
In collaboration systems or hybrid workplaces, certain hardware can't be ignored.
Geoff remarks: "Collaboration devices like headsets and cameras connect that last 50cm of the collaboration, the human element, through their ears, eyes and speech, to the technology. Without that last 50cm of having someone (or 1,000 eyes and ears) on the end of the communications, the technology platform is pointless."
Similarly, Myke says there are some things that you simply can't virtualise – a PA system, for example, is always going to be 700 speakers hanging from a roof.
Video-over-IP, he says, is an area that has seen a big evolution.
"Looking at encoders and decoders that connect to a network switch, AV as a whole has been moving from hardware-based switching to network-based switching."
Other big areas for virtualisation include control processing and unified communications, alongside VoIP.
"These are the three main focal points of AV and any job will have at least one of them in it. It means that we're affected no matter how broad a project might be," says Myke.
Troy points out that wireless streaming, digital signage and mass notification systems are also looking to simpler solutions, buoyed by the success of same in education settings.
"The education market really took off with digital signage and wireless streaming and I'm now seeing that across into building management, especially with mass notification. If there's an emergency, the security department can just press a button and it automatically sends an alert to all the displays to evacuate a building, etc."
And in the area of digital signage, Tripleplay has been a proponent of software for a long time, believing it to be the driving force behind technological development.
However, James Keen, vice president of marketing for the company doesn't believe that hardware solutions are being overshadowed.
"The only real place we will see reduction in demand for hardware is server side as people switch to cloud management for signage and hosting, and potentially in media players if smart TVs can continue to upgrade chipset and deliver consistent and reliable IPTV and digital signage performance as those solutions develop."
Reasons for the shift
Where a software fix is applicable, the reasons are many and varied for its selection, and not all of them are down to personal choice.
One big reason for the shift to software comes down to availability of hardware or, rather, lack thereof. Myke points out that a lot of proprietary hardware for various functions is unavailable. In that instance, software is a feasible solution.
"I've got a programming team of four people who have been totally diverted into developing our virtualised control base for a software solution. That was going to be something we would finish by about the end of the year, it's finished now. Our hand was forced because if we didn't have something, we wouldn't be delivering projects until September, October, and a business just can't sustain that length of delay, let alone having clients hanging around for it."
He says that, as a result, InSight upped its developmental roadmap, decreasing it by about nine months to have a product ready to take to market.
The issue with lack of hardware comes down to troubles with supply chain, logistics, chip shortages and a host of other factors.
Michael stresses that software is always going to be faster relative to releasing new hardware solutions: "Maybe the contrast between software and hardware development is what we are really noticing," he remarks.
"There is also an ever-increasing amount of embedded processing power on devices from tablets to large format displays; even with projectors, it has never been easier to simply design an app to achieve an outcome and run it natively on a wide range of devices that all use a common OS."
He adds that he seems more and more content delivery, both audio and video, going straight to the end point, be that an amplifier or visual display, without the need for external players or distributions solutions. The same is true for UC and VC content with more embedded processing over a rack of black boxes.
"I think you will always need certain key hardware categories, but the brand of this hardware might become less relevant because the software is what is providing the solution. Because it works on all major brands, it means that in times of product shortage, you can simply choose what is available."
There's also the added bonus of being able to plan your spending pattern, something that many companies will be watching following a challenging few years.
James remarks: "It's much easier to expand and grow a platform as the uplift costs minimise and the total cost of ownership is spread over a longer period. In short, 'as a service' allows better budget planning, simpler scalability, more control, less risk, and simpler management."
Geoff agrees, saying it gives companies the ability to match spending with revenue and seasonality, rather than having heavy fixed costs up front.
He adds: "With the rapid rate of change in technology, it's a risk to have physical hardware that can go out of date. The more software-based a product is, the less likelihood it will become outdated by connectivity gaps and compatibility issues."
Non proprietary's time to shine
Myke says that the various issues affecting product supply have shone a light on the industry's love of a proprietary solution – something that software doesn't necessarily conform to – i.e. Zoom will run on any device, and so on.
Myke feels that current limitations have brought NDI, a non-proprietary video-over-IP discipline into the limelight.
"NDI is a service and every manufacturer out there can make their own hardware to encode or decode NDI. That's what the industry is pivoting to in the short-term. Just as Covid brought video conferencing to the fore, these hardware shortages will see NDI become more widely used, and quicker than we thought."
Myke says they expected NDI might have had another two or three years to reach maturity but it is becoming more prevalent in the present day.
"It's definitely something we're seeing a massive uptake in, and even manufacturers that weren't making NDI hardware are now investing in it because they realise they need to have that second-tier solution as well."
Managed services
All of this, of course, leads into the idea of managed services which is where you pay someone to install a system and look after it for you from a distance, sometimes so seamlessly that the company doesn't even know an update or a fix has been performed.
As stated previously, universities and even some second level schools with spread out campuses have operated on this line of thinking for a number of years now, and it's becoming a viable revenue stream for integrators and installers keen to harness a recurring income.
Geoff remarks that managing a solution for a client creates a 'stickiness' between the integrator and client: "This will require an investment by the integrator, ensuring their sales staff are confident and comfortable with the options available from their vendors, and that those vendors are available to provide that level of training."
James says that there is a predictable revenue stream for both client and integrator with long-term contracts and that with little to no upfront capital outlay, or risk of out-of-date hardware, it's an attractive proposition for clients.
For the integrator, they will get the big-ticket sales of hardware, plus the monthly income from the subscription/managed services aspect of the contract. And all of the pressure is on the service vendor to maintain ongoing quality and consistency of its offering.
Offering choice and variety, he says, is key for vendors going into this space: "Tripleplay, for example, offers its entire digital engagement platform on-premises, in the cloud or hybrid meaning our partners can position the right solution to the right client, or just let the client decide what works best for them. We streamline for operators and administrators by putting all their digital media in one place and allowing them to deliver it wherever it is needed."
Troy says that the whole attitude towards subscriptions has changed dramatically: "Back in the day, people were really sceptical about subscriptions – they just wanted to own the product. Whereas now I'm actually seeing it the other way around, they don't mind paying a little bit extra for a monthly subscription where they know they're going to get a managed service."
Michael says that managed services or software-as-a-service (SaaS) has a huge advantage over hardware in terms of market reach and he can't see it doing anything other than increasing in acceptance and diversity over the coming years.
For integrators, he says promoting a software solution means that an integrator can make a sale every year, three or five years and, while the initial sale might be smaller, it's a sale that keeps on happening. But he adds that integrators need to adopt a potentially different support or service model for supporting and servicing software.
"You need to continue to engage with the customer and advise them of platform upgrades and new capabilities. The good news is SaaS should allow remote support without rolling a van much more than hardware/black box support, but you will need to have an appropriately skilled and equipped team to facilitate this."
For Myke, managed services are something that the IT industry has done very efficiently for upwards of a decade, and that the AV industry is following suit and adopting some of the processes, trying to align with the consumption model.
"The thing that's unique with our industry is that we're still, in some instances, a very cottage style industry. And the main players in the game have been in the game for so long that they don't really understand how to move away from a black box model. Their businesses charge for the box they deliver and the labour they deliver, and if one of those things is gone then where's the profit?"
For InSight, he explains, the black box is a means to an end to get to the service model for the subscription service, and it's a system that works for them, he says, as they have done nothing but increase their output and staff numbers over the past few years.
"He adds: "While managed services and something as a service is still a bit of a buzz word. I think our industry still has a little bit of growth to work out how to productise that. Quite often, we fail to productise hardware in a way that's consumable, and I think that's a wake-up call for a lot of our industry."
ADVERTISEMENT

ADVERTISEMENT
ADVERTISEMENT

ADVERTISEMENT