Signify launches future-ready Philips Hue app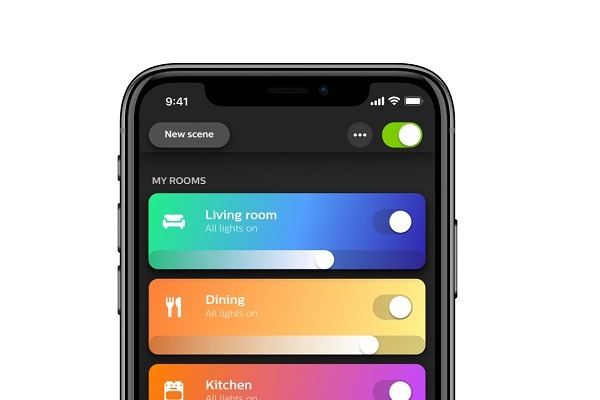 Signify has launched the fourth-generation Phillips Hue app, building the user experience for many Phillips Hue users across the globe.
The new app has been designed as a foundation for the future of smart lighting with new technologies improving performance in overall function as well as communication with the smart lighting system.
It now has a 'Home' tab which makes it easier to set the ideal scene. Users can also see all their lights and scenes in one glance with the Tile View, making it easier to change the lighting without going to different screens.
There's also a collection of Phillips Hue scenes, handcrafted by the brand's lighting experts.
Users will no longer set routines — they will set automations instead. The former Routines tab is replaced by the new Automations tab, which offers more advanced options for customisation, enabling users to easily personalise their smart lighting.
One of the most requested and anticipated updates is also now available: multi-user geofencing. When using a Coming home or Leaving home automation, the Hue app now checks whether anyone else is home before running the automation.
"As world leader in the smart lighting industry, the focus of Philips Hue is to keep improving its products and services with the latest innovations. The millions of users worldwide of the Philips Hue app are at the basis of its new launch," Signify head of technology, Phillips Hue George Yianni says.
We analyse suggestions and reviews and even co-create with our users via usability studies and beta apps. With the launch of the new Philips Hue app, we set the first milestone in the future of smart lighting. It's the new Philips Hue experience, and this is just the beginning. We are excited to share more innovations in the rest of the year."