Signify adds Candle and White Ambiance spot lights to Philips Hue range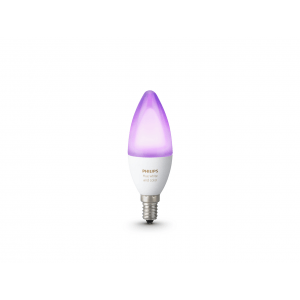 Global lighting manufacturer Signify has added two new iterations to its Philips Hue range – Hue white and colour ambiance candle (E14) and Hue white ambiance spot (GU10).
The Hue white ambiance spot is an extension of the Hue white ambiance range. Designed with wellbeing in mind, the tuneable white light enables users adjust the colour temperature from warm to cool lighting.
The Hue white and colour ambiance candle launches to instantly change the lighting in the home with a spectrum of light colours.
Both products come with the full benefits of other Hue products such as control via the Philips Hue app or with voice control via Alexa, Apple HomeKit or Google Assistant.
"The introduction of Hue White and Colour Candle and Hue White Ambiance spot lights mark the next move in creating seamless integration in every room in the home. With smart lighting intelligent enough to improve the overall lifestyles of Australians, these new variants allow more freedom and control over the ambiance in the home," says ANZ consumer channel marketing manager Sam Dearden.
These new products can also be connected to the Philips Hue Bridge. The Philips Hue Bridge can link up to 50 lights in your home, letting them know what to do, when to do it, and how to do it.