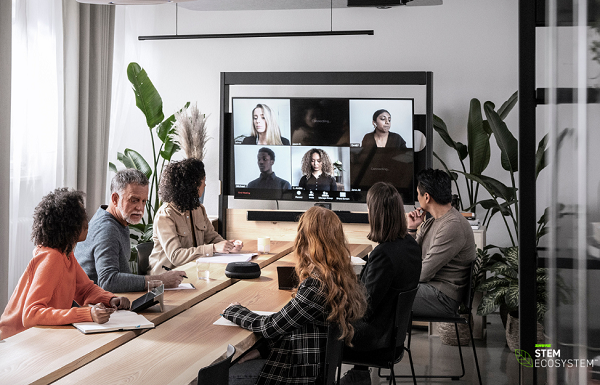 When you invest in collaboration equipment, you want to know that it's there for the long haul. A recent firmware release for the Shure Stem Ecosystem shows that Shure is pushing the AV system to new heights. Anna Hayes finds out more.
The future is hybrid, and most companies have already started implementing their contingency plan to adapt to this new method of working.
But what is the most common hurdle to successful hybrid working culture? Well, the technology, of course.
While a lot of businesses have rushed to put together a few different piecemeal solutions into workplaces and institutions, the focus has now turned sharply towards future-proofing these solutions. Organisations, recognising that the hybrid workforce is here to stay, are engaging with AV professionals to ensure that their AV system is the perfect fit, not only for their meeting spaces but also, all of their workers – whether they are in the office or at home.
To that end, Shure's heavily lauded Stem Ecosystem is a solution that ticks all the boxes for the modern business seeking to fortify its AV conferencing systems. With its competitive price point and unique building blocks approach to constructing a scalable solution, the Stem Ecosystem is an easy-to-use, high performance technical AV system with a favourable return on investment.
Shure's Stem Ecosystem is an AV ecosystem designed to transform a meeting space and make conferencing more accessible for small-to-medium sized businesses. It offers a variety of devices, which can work independently or in conjunction with the other units, offering a huge amount of versatility and customisation options for building the perfect AV setup.
The six devices in the Stem Ecosystem are the Stem Ceiling, Table, Wall, Speaker, Hub, and Control.
All these solutions connect to the system via a Power over Ethernet (PoE) connection making installation easier than ever – each Stem device is essentially a plug-and-play solution designed to work on simple PoE+ network infrastructure.
One of the tools available to businesses for designing the perfect set up, is the online Stem Room Design, a simple drag-and-drop tool, that helps users to best choose which products they need to meet their room's acoustic requirements.
There is also: RoomAdapt, which allows each installed device to listen to an acoustic signature of your room and adjust to create a tailored audio solution; RoomCheck, a tool that listens to your voice and the noise in the room and generates a heat map of coverage areas to let you see which areas may need more attention; and finally, Stem Remote Management which helps users keep track of the health and usage of all devices, whether there is one or 100 devices in the ecosystem.
The six devices, as previously mentioned, can be used solo or grouped together depending on room dimensions and the company requirements – this makes the system very flexible and easily scalable to bigger or smaller spaces.
Couple this with the fact that the products are easily installable and competitively priced, and you have a stellar system capable of kitting out any meeting room, with minimal room for complications and no professional installation required!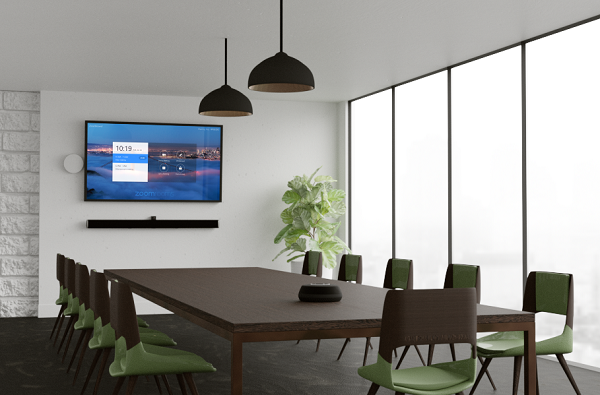 Shure recognises that as technology evolves, so too do the expectations of users. To ensure continued best experience, the Stem Ecosystem is constantly updating its firmware, offering improved installation, setup and reliability, as well as providing substantial improvements in acoustic performance and audio quality.
The recent Firmware Update allows for control and monitoring of Stem devices through third-party hardware and software. Clients can leverage the API to control volume and mute functions, monitor device and system status, audio usage, and query the system for key information like serial numbers and room names.
While Stem has control and monitoring functions built into the ecosystem platform, the API allows you to monitor the devices alongside other manufacturer assets in a room, such as displays, projectors, lights, blinds, etc, all through a single pane of glass.
For more information on the Shure Stem Ecosystem or any assistance required with purchasing or installing, please contact an AV specialist at Jands: https://www.jands.com.au/shure-stem-ecosystem#jands
ADVERTISEMENT

ADVERTISEMENT
ADVERTISEMENT

ADVERTISEMENT