Sharp XLDAB151PHBK micro audio system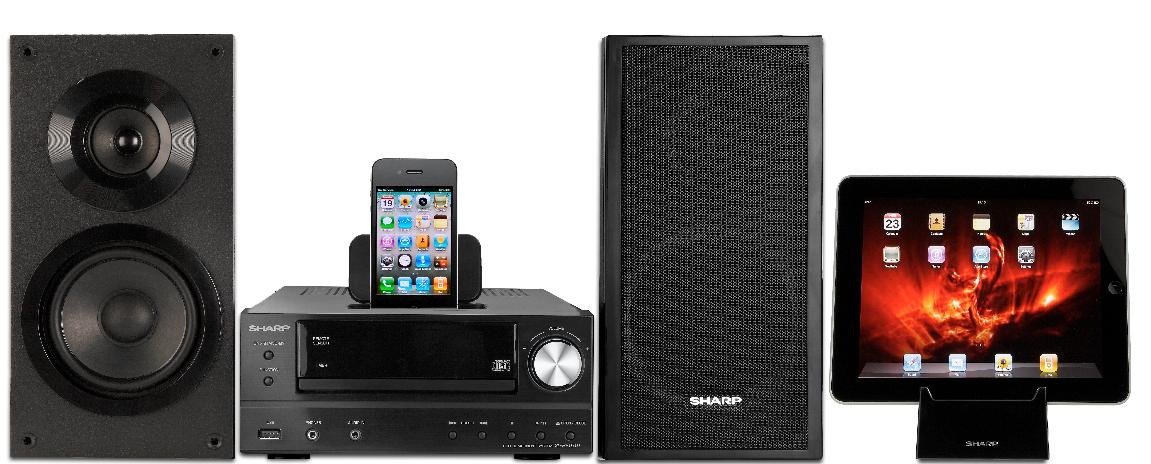 Sharp Corporation Australia national marketing manager Mark Beard says, "The XLDAB151PHBK offers crystal clear audio with 30W RMS output power. This high performance sound is the result of a 2-way speaker consisting of a 12cm woofer and 5cm tweeter."
"Offering CD-R/RW, the system allows for easy connection and streaming from USB, iPod, iPhone and iPad devices," says Mark.
The XLDAB151PHBK features a DAB+ (Digital Audio Broadcasting) tuner for better sound quality and access to additional radio stations. For convenience of use, a clock, timer and sleep functions are also inbuilt.
This system comes complete with iPod and iPhone docking abilities and a separate iPad stand for added convenience notably when watching movies.
Available in a black piano finish XLDAB151PHBK is designed to compliment either traditional or contemporary settings. The main unit is 215mm (wide) x 96mm (high) x 335mm (deep), while the speaker is 132mm x 262mm x 175mm, making this model fit for bookcases, wall units, desk tops or cabinets.
The Sharp XLDAB151PHBK micro audio system will become available end of August from all leading electrical retailers.