Sharp Australia brings out new 4K interactive displays for educational institutes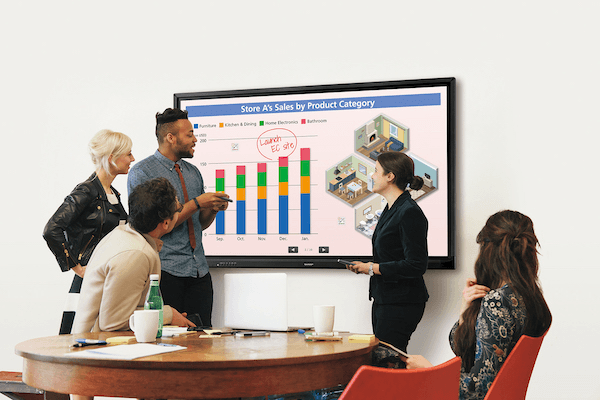 Following the success of the TH1 series 4K BIG PAD interactive displays, Sharp Australia has released the HC1 4K BIG PAD for educational and training environments.
With the choice between 70", 75" and 86" displays with connection options including USB, HDMI and wireless, the HC1 gives users a range of options and applications to suit their needs. The Sharp touch technology makes it a highly responsive interactive screen with pen-on-paper writing in fine detail.
This latest range of interactive displays comes with built-in whiteboard and annotation functions as well as IR touch technology with 125Hz touch sampling rate. Users can add annotations directly onto PDFs, photos, video and more, ideal for educational settings.
The Sharp Pen itself lets multiple users up to 10-point multi-touch for the 70" variant and up to 20-point touch for the 75" and 86" models. This is to allow for interactive and engaging teaching or training sessions without limitation.
Each HC1 series display is equipped with a wireless adapter to allow seamless screen-sharing with any smart Windows and Android mobile device through the network.