See and hear no evil, part one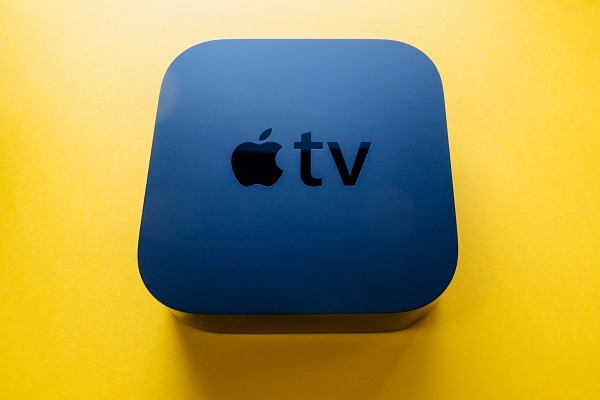 Picture and sound settings can be as tricky as a sack of monkeys. Anthony Grimani offers his experience in configurations the ATV 4K.
We all love 4K HDR and immersive audio – it's what we are selling and what clients want.
We also love the Apple TV 4K. It's a very popular little box that brings all sorts of 4K HDR and Dolby Atmos goodies into the home.
However, all does not necessarily go to plan when you get everything hooked up, and you may be hard pressed to get
the right picture and sound modes every time.
After you've got the right certified high-speed HDMI cables and switcher device set up, you could spend hours
getting the Apple TV 4K configured for the system.
That was me at a client's house, doing the 'purple monkey dinosaur dance'. That's what I call figuring out:
the nomenclature of a certain device;
how it compares with what I know to be true; and
what it means for the signals I want from the device.
Here's hoping what I learned is of some help to integrators.
Before we jump into this, let me say that I love Apple. I have no bone to pick with the company. I'm just using the ATV 4K as an example.
When you get into the ATV 4K Settings > Video and Audio menu, you'll be confronted with a page that includes the following options, among others. These are important for audio and video performance, so make sure they are set
correctly.
Format: The 'default' output resolution (eg: 720p, 1080p, 4K) and range (eg: SDR, HDR) of the ATV 4K, unless changed to something else by you in the menu or by what you are watching (if Match Content is enabled).
HDMI Output: Used for setting whether the ATV 4K prioritises the RGB or YCbCr colour space. Like Format, it can be overridden automatically by Match Content.
Chroma: Switches between 4:2:0 and 4:4:4 Chroma subsampling, only available when using YCbCr. Even if you set 4:2:0, the ATV 4K will sometimes automatically switch to 4:4:4 temporarily depending on other settings, such as Match Content.
Match Content: Options are Range and Frame Rate. Range means SDR, HDR- 10, or Dolby Vision. Frame Rate means 60Hz or 24Hz. If you choose Match Content, the ATV 4K will try to switch its range and frame rate to
match the source material as closely as possible. It never changes resolution. It may change from RGB to YCbCr and 4:2:0 to 4:4:4 temporarily, but it will always return to the settings you chose as soon as it is able.
Audio Format: Choose letting the ATV 4K automatically output the best audio format it can, or downmix it to a lesser format compatible with legacy equipment. You can secondarily set whether you want the ATV 4K to use Dolby MAT to output Dolby Atmos.
Reduce Loud Sounds: This enables dynamic range compression in the ATV 4K internal audio mixing process.
I recommend two things for these settings:
This is a starting point, not a 'set and forget'. These settings are not going to work best (or at all) every time. You must test them in your system to make sure they are doing what you intend.
Firmware updates change the operation and performance frequently. If you are reading this way after the
fact, the latest recommendation may be completely different. It could even be changing while I'm typing this.
Let's discuss
Format: 4K SDR – Wait! I thought the whole point of this device was to do HDR-10 and Dolby Vision. Why are we setting it to SDR?
The short answer is: you're also using Match Content, and the ATV 4K will do a better job switching from SDR to
HDR than switching from HDR to SDR.
Take YouTube as an example. If you were to set Format to HDR-10 or Dolby Vision, the ATV 4K is going to immediately switch its output to HDR-10 or Dolby Vision and leave it there until something tells it to change.
YouTube is one of the apps that doesn't give an instruction to the ATV 4K to change to SDR, so the HD SDR video gets converted to HDR-10 or Dolby Vision. If you load up YouTube and start watching a regular HD video it may look totally wrong.
You may not care when it comes to YouTube, but it's always safer and cleaner to output the original format if possible.
Some apps make the switch correctly both ways whether you choose SDR or HDR as the default, but in my experience you will have better luck with most apps switching to HDR when needed, rather than vice versa.
HDMI Output: YCbCr – We start down the rabbit hole with this one. I'm officially still recommending YCbCr, but you will probably end up with RGB High. It's complicated.
First, a little background. Video streams coming into the ATV 4K are YCbCr format because they use less space than RGB. On the other hand, some devices similar to the ATV 4K will process video in RGB, because they are basically computers and computers render things that way.
I'm grossly oversimplifying this for the sake of brevity, the point being that ATV 4K probably converts everything to RGB.
If the ATV 4K is converting everything to RGB, then to get a YCbCr output it has to convert everything back to YCbCr.
If your display and HDMI system can support the higher data rate of RGB, why not use that? Avoid a second chroma
conversion, as this is cleaner.
A lot of bad things can happen to RGB in the display and HDMI chain, and consumer equipment is typically more friendly to YCbCr, especially when it comes to not cutting off video headroom (peak white) and toe-room (below black).
This is primarily why I say to start with YCbCr. From there, you should look at some colour space evaluation test
patterns and switch to RGB to see if you get better results.
How do you do this? Use test pattern files loaded on something you carry with you that will function as a media server, then install one of the media client apps on the ATV 4K.
I use PLEX and MrMC because I don't want to pay for Infuse. The more apps you try, the more likely you are to uncover problems and arrive at the best setting for YCbCr versus RGB.
Not all client apps decode video correctly all the time, so you need to cross-check them against each other. It's not a simple or fast process, and it involves a lot of messing around.
For those who have been patiently waiting and wondering, if you use RGB, then RGB High is the one you want, not
RGB Low.
I get it that the labels seem reversed from the way they normally are, but RGB High is the setting for black = step 16 in 8 bit. RGB Low will get you black = step 0 for PC monitors.
Choosing RGB does not mean that the ATV 4K will output RGB for everything. HDR-10 will auto-switch back to YCbCr no matter what you do, and Dolby Vision is Dolby Vision. RGB is just for SDR.
Chroma: 4:4:4 – There is a question of what will happen if 4:4:4 bandwidth will not fit down your HDMI pipe.
I can't comment, because I've never encountered an instance in which 4:2:0 passed the ATV 4K built-in bandwidth
test but 4:4:4 didn't.
Assuming you can do either, why choose 4:4:4? All streaming content, disc, etc, is 4:2:0, so most of the time you are
just chroma upsampling to 4:4:4. The display is probably going to knock it back down to 4:2:2 anyway before going to work on it, unless you specifically set it to accept 4:4:4 (as in PC mode).
HDMI 2.0 doesn't allow 24Hz at 4:2:0 (really, look it up), but it does allow 24Hz at 4:4:4. So if you also choose Match Content, the ATV 4K is going to switch to 24Hz and 4:4:4 no matter what you set here.
I don't know what will happen if you 'fail' the 4:4:4 bandwidth test. Does it disallow 24Hz? Someone might want to
test that for us.
Even when you set 4:2:0 for Chroma, the ATV 4K freely jumps to 4:4:4 any time it feels like it. So why fight it? Just set it to 4:4:4.
Part 2 of this topic will appear in a subsequent issue.